The Historic Hotels of Europe is one of the most prestigious hotel groups in the world
Fernhill House Hotel and Gardens, Clonakilty, recently joined the Historic Hotels of Europe.
Speaking to The Southern Star, proprietor, Michael O' Neill Jnr said: 'this is a massive, massive, achievement. Of all the awards in recent years, including being one of the top four star hotels in Ireland on TripAdvisor, joining the historic hotels of Europe is the biggest accolade we've ever had.'
The Historic Hotels of Europe is an umbrella organisation that promotes like-minded hotels across the continent.
Among them are castles, manors, convents, villas and monasteries. The commonality is they've all maintained their historical heritage.
History & snails
On the history of Fernhill House, Michael is passionate, and says he gives a one hour talk to guests. The Georgian mansion, set in acres of grounds is over 200 years old.
'It was built by the Atkin family, who later became the founding fathers of justice in Australia. Lord Atkin became the most famous judge in the world, with the help of a snail,' Michael says before a brief pause.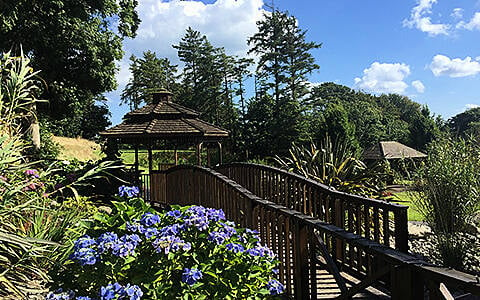 'That's the teaser, you have come and stay to find out the significance of a snail in social justice.'
Country house experience
Fernhill House offers a luxury country house style experience, close to all the amenities the town of Clonakilty has to offer. The Hotel overlooks the parish in which both Michael Collins and Jerimiah O' Donovan Rossa were born.
The solicitor general of Ireland, George Wright, also lived at the house. During WW2, the army occupied the Georgian mansion.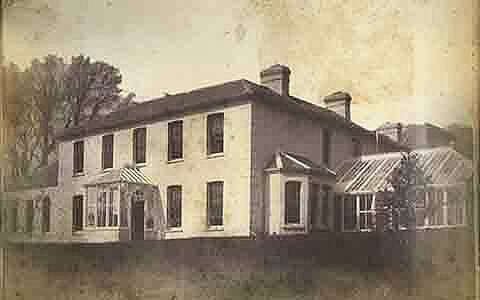 'Once they departed' Michael says, 'my great grandfather, who was mayor of Clonakilty, bought it as his private residence. That first Michael was known as MJ and my son, now the fifth generation of our family owned and run hotel is also MJ.' Coincidently, Michael himself was recently elected Mayor of Clonakilty.
Award-winning food
The first MJ was a butcher and famer, who understood food, and established the food philosophy for which the hotel is celebrated. This has passed through the generations to the present Michael Jnr.
'This award is not only about the history,' he says.
'It's also about the quality of service and food and the attention to detail. And the fact that we are a very community minded business.'
But the history doesn't finish just yet. According to Michael: 'there was a tower in the grounds haunted by leprechauns who were upset that it was built from stones taken from a fairy fort.' Unlike the story, the tower no longer exists.
Michael concludes saying: 'It's a massive, massive, achievement, and recognition of the hard work by all staff and family. Thanks to all of them and our customers.'
This boutique country house hotel, now one of the historic hotels of Europe, is renowned for personal family service, for short breaks, conferences, Sunday Lunch, and Weddings. For more visit www.fernhillhousehotel.com