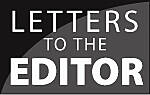 SIR – Is there a shortage of dictionaries and grammatical expertise in the offices of the advertising department of Allied Irish Bank?
Six months ago they gave us the pamphlet to peruse with the blurb: 'We're Backing Brave' – and now they've come up with another catch phrase which makes even less sense.
'We're Backing Doing' says the latest effort with the beardy guy's fizzog looking out at us from our ATM holes-in-the-walls.
Now, if they'd said 'Bravery' in the first advertisement, they might have got away with it, but what can we do with the ridiculous 'Doing' offering? How can we make do with converting it to acceptable English by saying: 'We're Backing Doing(ery)'
Do they believe we are so incapable of reading and writing grammatically precise English ourselves that we will accept there are those in AIB who 'know' the Irish cannot speak correct English at all and they're trying to make us feel welcome in their banks with mumbo-jumbo, so that all the other guff and hot air will go over our heads, too?
Robert Sullivan,
Bantry,
Co Cork