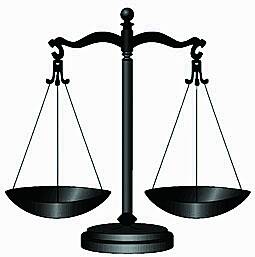 ONE of three tick-lists, with names of known drug users and financial amounts after their names, was found in a Mother's Day card in a house in Dunmanway, a court has heard.
John Coone, who was living at a house at Chapel Street, Dunmanway on 29 November 29 2012, denied in the court that he was guilty of having cannabis for sale or supply.
At the hearing, at Cork's Circuit Appeals Court this week, Judge Seán Ó Donnabháin said one would want to be 'blind, deaf and dumb' not to conclude that texts to and from Mr Coone were evidence of drug dealing. When shown one of the tick-lists, Mr Coone told his appeal against a one-year jail district court sentence: 'I never seen it before. It is not in my handwriting.'
Detective Garda Andrew Manning testified that, out of thousands of texts found on Coone's phone which was seized on that day, he compiled a list of about 30 texts which he said related to drug dealing.
The texts included the following: 'Hey John, (name) here, people asking is there anything around?'
'Can you get any more g?' Garda Manning explained that 'g' commonly referred to cannabis grass.
'Any white around?' This was explained as a common reference to cocaine.
Judge Seán Ó Donnabháin said: 'Whoever is sending or receiving these texts is clearly in the business of sale or supply of drugs.
'You would want to be blind, deaf and dumb not to say that whoever is getting these, or sending them, is getting them in the business of supplying drugs.' Coone complained that he was only caught with two small amounts of cannabis for his own use and yet he was convicted of supply.
'There is no large possession and I am done for sale or supply, there is no case in the country where someone is done for sale or supply with no big quantity of drugs,' Coone said from the witness box.
Judge Ó Donnabháin said: 'The evidence against this man is overwhelming. I affirm the 12 months from the district court (on the dealing charge).'
Coone stood up in the witness box and said, 'It is a disgrace. Can I apply for judicial review?'
Coone's barrister Peter O'Flynn said he would discuss the case with the accused.
A concurrent six-month sentence was imposed on Coone for handling stolen furniture.
Inspector Fergal Foley said one of the detective's colleagues was looking at photographs from the drugs case afterwards, and he spotted furniture that had been stolen from a house.