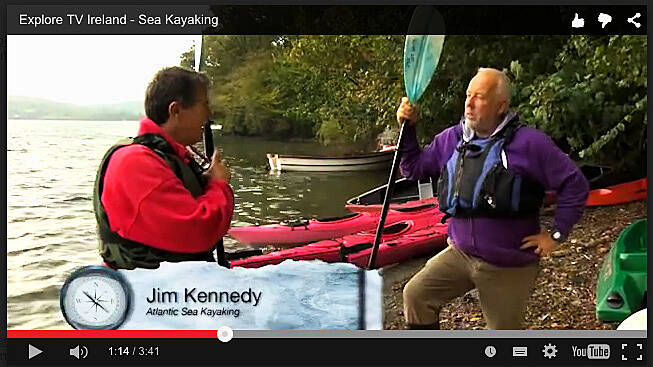 ATLANTIC Sea Kayaking founder Jim Kennedy is a star in Australia, after appearing on an Aussie travel show.
ExploreTV, which airs on the Nine Network, is now in its 11th season, having visited 35 countries.
It's telecast in over 100 countries and the new series, which kicked off on January 17, visits Ireland, Thailand, South Korean and Canada.
In the Irish trip, which has just aired, kayaking expert Jim Kennedy is seen giving presenter Trevor Cochrane a tour of Lough Hyne outside Skibbereen.
Jim, a former Irish and British kayaking champion, and a Cork city native, shares his knowledge of the seawater lake with Trevor, and talks about his vast experience on the water.
Trevor also visits Baltimore and tells the story of the pirate raid on the pretty village in 1631.
You can watch the clip here: