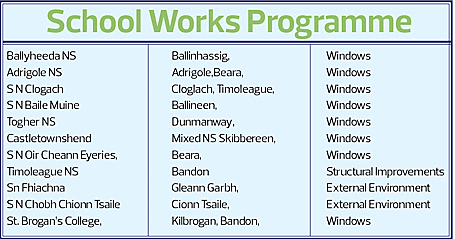 DEPUTY Noel Harrington has welcomed the news that 11 West Cork schools will benefit from improvement works being carried out ove the summer school holidays.
'Improvements to school buildings will make a big difference in ensuring West Cork pupils are comfortable and safe while at school,' he said.
In West Cork, 11 schools are set to receive state funding under the Summer Works Scheme (see table).
The funding is to be used for a number of improvements and repairs, to windows and other structural areas.