A NARROW road which is unsuitable for vans or lorries has been causing problems for tourists and delivery drivers who sought directions from Google Maps, a local resident has highlighted.
For several months, Google Maps has been directing motorists unfamiliar with Beara onto the road, when they search for a route from Castletownbere to Allihies.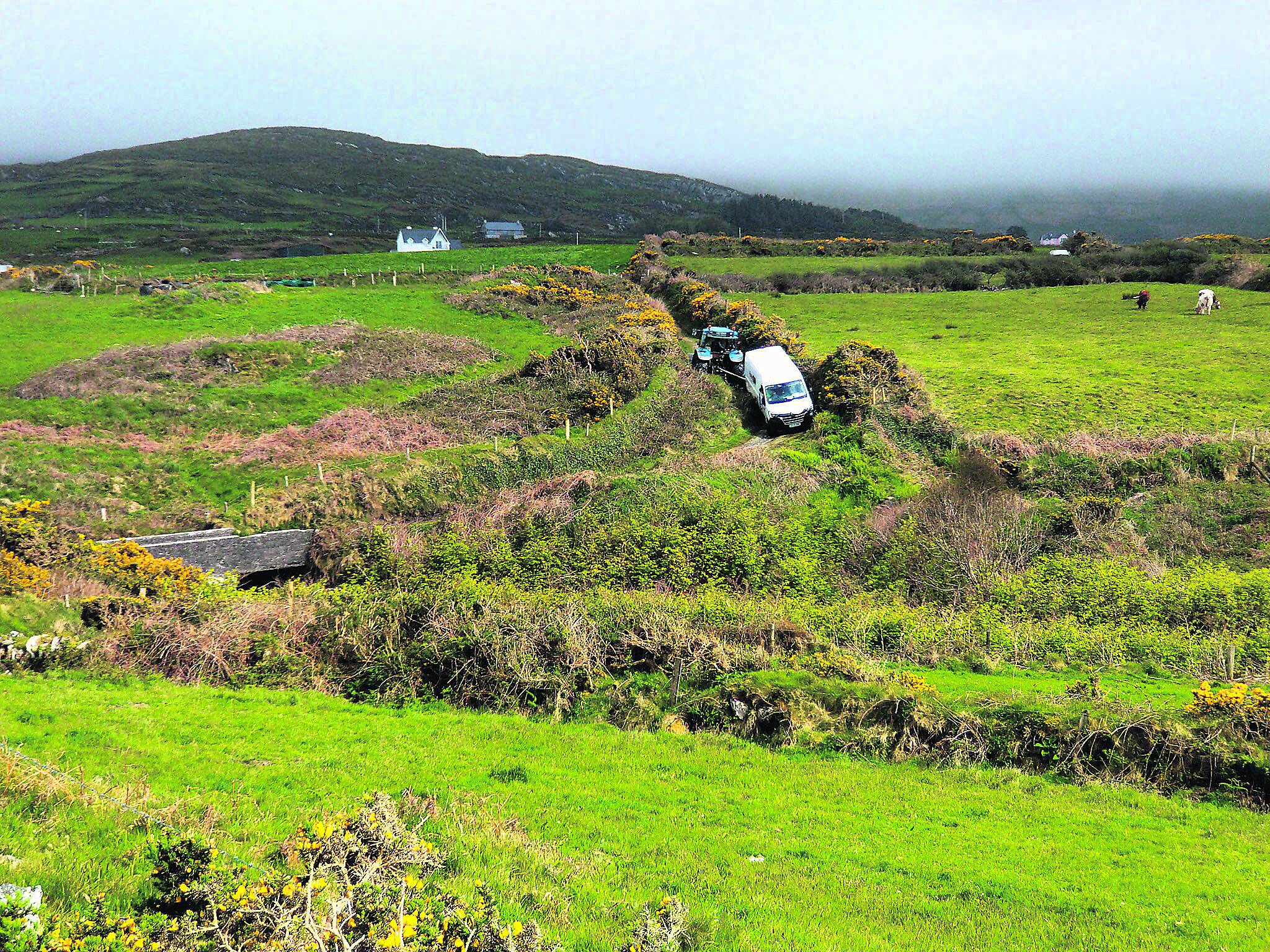 According to local resident Richie Hodges, tourists searching for Allihies Mine Museum would find the road emerging as one of three route options on the app.
'Google Maps needs a good kick up the backside,' wrote Richie on his site Balooz.com recently, after yet another driver got stuck at the narrow bridge.
The real problem, according to Richie, is that van and lorry drivers cannot then reverse back up the narrow lane, because it is at the end of a sharp and steep curve, and their wheels cannot get traction.
As a result, local farmers were being asked to tow a few vehicles every month, back up the lane. 'It can take anything up to 90 minutes to tow them out each time,' Richie told The Southern Star.
He said he emailed Google on several occasions in the last year about the incidents, but the route continued to be shown on their app. 'An easy solution would be a sign saying "no vehicles" but that seems to be too difficult to achieve,' he said.
'As for the billion dollar enterprise that is Google, they will stop your service if you forget to pay a dollar, but don't have the resources to correct very serious problems with their mapping. This has now totted up to thousands of euro of damage to vans, cars and their bodywork and clutches. Time for something to happen. As well as drivers using a bit of their own common sense.'
He added that 'every time, a local farmer with a tractor comes along to save the day' but that it costs them all in time and effort, too.
Posting an image of the three suggested routes, Richie said: 'On this screen shot of three routes from Google Maps, from Castletownbere to Allihies, only one of them is possible in a car or van.' With the tourist season around the corner, Richie says locals feared several more tourists, and especially camper vans, would get stuck on the road. Up to now, it was mostly delivery drivers unfamiliar with the area, getting stuck.
On Tuesday of this week, a spokesperson for Google issued the following response to our query about the road: 'The Google team has investigated the issue and they have corrected the information on Google Maps.' On Wednesday they said the issue had now been resolved.