Having spent time here in the late 80s capturing images of local people for a travel guide, Ulrich Ahrensmeier returned last year and tracked down the same subjects, he told
Conor Power
IN 1973 German professional photographer Ulrich Ahrensmeier first discovered Ireland.
'I arrived here in a Volkswagen Beetle with a friend of mine, two female friends and a pair of tents,' recalls Ulrich. 'As a youngster, I had already been three times to Great Britain and I was curious about the "island beyond". And I was not disappointed.'
Although none of them were brave enough to dip their toes in the cold Atlantic, what 20-year-old Ulrich encountered on his tour of Ireland were magnificent landscapes, nice people, cosy pubs and dark beer. From then on, he was infected by the Irish 'bug.' The bug was passed onto his wife Susane and then to their daughter Marike, who did an internship at Sligo General Hospital and is returning this year for the third time to Glencolmcille Gaeltacht in Donegal to learn Irish.
In 1988, Ulrich was commissioned to take a series of photos around Ireland for the German publication of an Ireland travel guide.
This particular tour of Ireland introduced him to West Cork, where he took the photos of Mary Veale, John O'Donovan, Philip Salter and Nadine Minihane, among others, in 1989. Last year, he returned to West Cork and photographed the same people again, 33 years later.
Ireland itself has, of course, changed immeasurably since Ulrich first drove his VW Beetle off the ferry and onto Irish soil in 1973. He says it's impossible to compare the Ireland of 2023 to the country he encountered then.
'It was an economically poor country back then,' he says. 'I can remember barefoot children running across the street ... and many people wore very worn, torn and patched-up clothes and shoes. The clerk at Renvyle Post Office using cables and plugs on the switchboard. Unimaginable when you consider that, 20 years later, Ireland was a global player in the field of telecommunications!'
The idea of coming back to Ireland three decades later and photographing the same people was inspired, he says, by his regular work documenting Lutheran churches in his native northern Germany which were undergoing renovations, with lots of 'before' and 'after' pictures.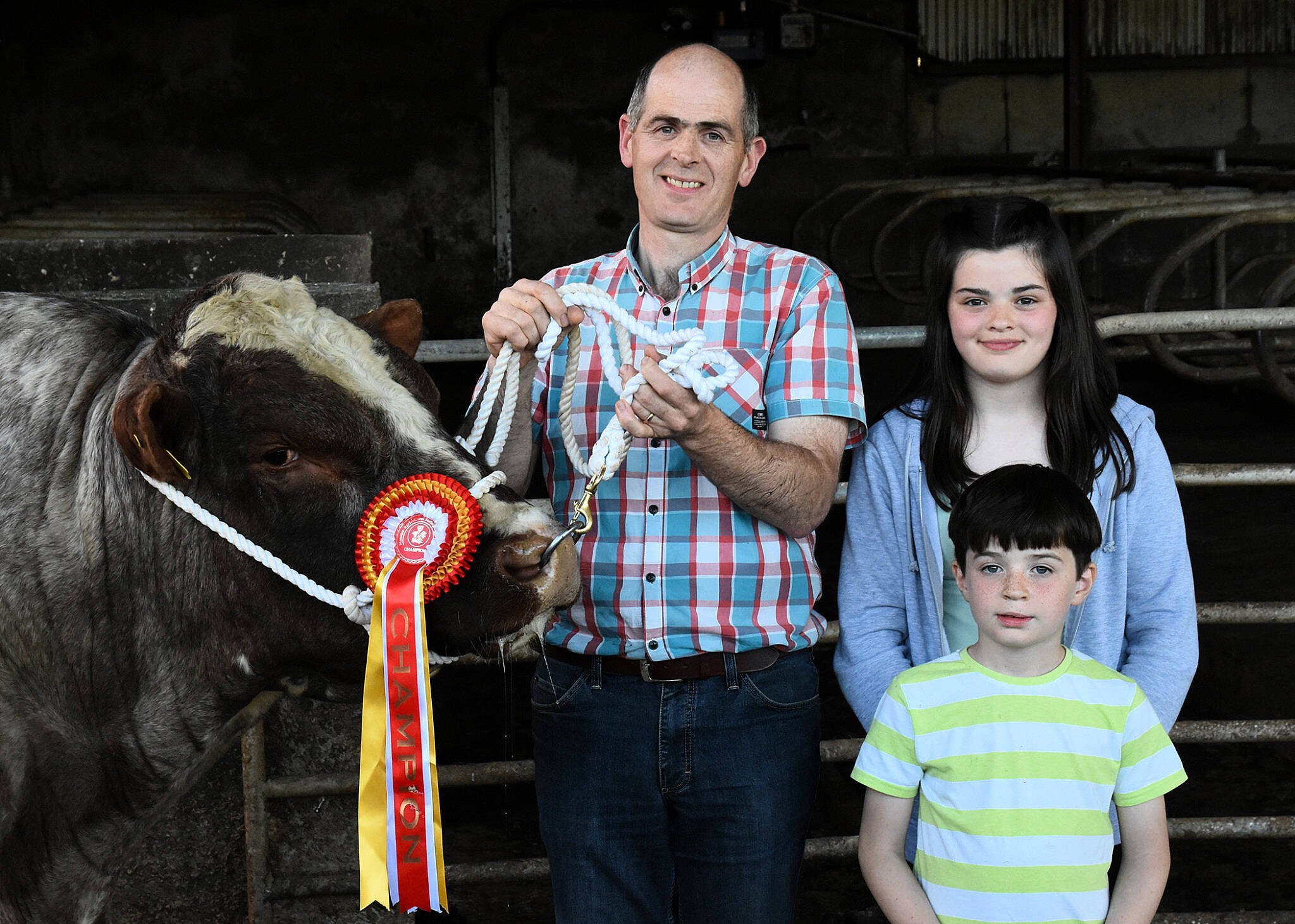 'Furthermore,' says Ulrich, 'I am an eager kind of person and I like listening to people's life stories. So I found it very interesting that the three farmers all had a family tradition in farming and breeding. They talked about the changes in the agricultural industry with its demand for more milk. Visiting my "models" in their farmhouses and immediately getting offered a cuppa and biscuits attested again to the famous Irish hospitality!' he recalled.
'John O'Donovan of Rosscarberry is doing his farming job full-time, Philip Salter of Lissarankin, Skibbereen does the beef breeding as a part-time job, from his job as a tax accountant, and Mary is retired. But Mary certainly doesn't twiddle her thumbs. She is something of a mascot for her son Michael Veale's team at RFC Skibbereen and never misses a single game,' said Ulrich.
Nadine Minihane's past had nothing to do with selling beef or milk, but selling fish. She ran the Fish Shop on the bridge in Bridge Street which some Southern Star readers will surely remember. Hailing from Brittany, she came to Ireland as a tourist in the early eighties, fell in love with Diarmuid Minihane, stayed in Skibb and sold fish for over 10 years.
Together the young couple started a boat hire business, which developed into a company selling RIBs. 'Today you can find her on the pontoon in Baltimore harbour handling sailing boats coming in and going out. Still with the friendly smile she had when I first met her on the bridge,' he said.