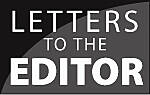 SIR – Irish people were in WWII and one of them whose story is unusual for all he survived is that of Dr Aidan MacCarthy from Castletownbere. A documentary 'A Doctor's Sword' is being shown on limited release in Dublin's IFI and Cork's Mahon Point Omniplex. It premiered at Cork's Film Festival last November.
The war began for him when he and friends in London joined the RAF. He saw duty as a doctor in Dunkirk in 1940 when the trapped British and Allied army were rescued from the French coast by an army of boats and ships under heavy aerial attack.
The ship he was on was torpedoed, but it made it back to England. He saved an air crew from an RAF plane at his base in danger of going on fire and he was given the George Cross.
He next went with the RAF to Singapore, soon invaded by Japan and 'til the war's end was a prisoner of war, which tested him to the limit. He was with thousands sent to Java and later with 980 PoWs on to Japan, when the ship was torpedoed and sunk.
Forty survivors were saved by a Japanese Navy ship, but when found they were PoWs, they were beaten and thrown overboard. He jumped into the sea and was saved by a Japanese whaler and was then a PoW in Nagasaki in 1944 and used as slave labour.
When the city was hit by the atomic bomb, he and stunned PoW survivors saw a flattened city. He helped Japanese people with their wounds and was sent to the final PoW camp, but soon liberated.
When the war was over he locked into a room the camp commander for fear he would be killed by some prisoners. This man gave him his ceremonial sword for saving his life.
He wrote a book in 1979 'A Doctor's War.' One review said it was engrossing and uplifting. It is in print with some 200,000 copies sold.
Years before he died in 1995 he said: '... I was very, very lucky. I got skin cancer from the radiation of the atomic bomb and I got leukaemia from being close to the bomb and I had 16 operations in my arm as a result of the beatings. Obviously, I had the stroke and brain haemorrhage. But apart from that, nothing really.'
He said his Irish Catholic heritage and family background – and lots and lots of luck – helped him survive. He saw what he endured in that way, because he had seen many executed and killed.
The documentary shows his daughter, Niki, meeting the camp commander's grandson in Japan. I think he had courage in abundance.
His family still runs MacCarthy's Bar in Castletownbere.
Mary Sullivan,
Cork.