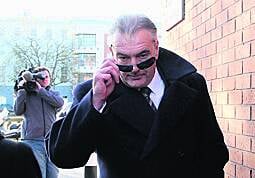 THE jury hearing Ian Bailey's civil action for damages over the conduct of the Garda investigation into the murder of Sophie Toscan du Plantier were sent away while legal issues in the case were addressed.
The jury has been asked to return later this week to hear the closing speeches, before being then asked to deliberate, after the judge has 'charged' them – by going over the case with them first.
Evidence was heard from some 90 witnesses since last November, of whom about 70 were called by the State to give evidence.
The case was then adjourned for a week due to commitments of various jurors and resumed on its 60th day on Tuesday last, when the jury were told by Mr Justice John Hedigan it had not proved possible to resolve a range of legal issues between the sides.
In those circumstances, the judge said the court would have to address the legal matters and the jury would not be required until later while decisions were made on the various legal issues.
Closing speeches would certainly start before the weekend, he said.
Mr Bailey's side will make their closing arguments first. That will be followed by closing arguments from the State after which Mr Justice Hedigan will 'charge' the jury.
It is expected the speeches and charge will run for a number of days with the effect the jury may not be sent out to consider their verdict until late this week or early next week.
The action, brought against the Garda Commissioner and State, arises from the investigation into the murder of Ms Toscan du Plantier, whose body was found near her holiday home at Toormore, Schull, on December 23rd 1996.
The defendants deny all of Mr Bailey's claims, including wrongful arrest, false imprisonment and conspiracy to manufacture evidence.