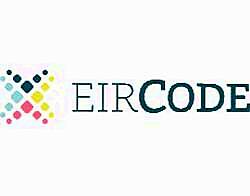 BY KIERAN O' MAHONEY
BUSINESS owners in the Beara Peninsula have expressed their frustration with Eircode, the new postcode system, which was officially launched earlier this week.
Ann Marie Cronin of Cronin's Hideaway Restaurant in Castletownbere said she was dismayed to find that when she entered her address in the new system, it gave it as being in 'Bantry'.
'While I have no problem with the postcode itself, what I do have an issue with is the fact that Bantry is mentioned in the address for my business, when in fact I'm 50 kilometres from there. As a businessperson, this is totally misleading for anyone who actually wants to look up where I am located and they may presume I'm close enough to Bantry when I'm actually not,' said Ann Marie speaking to The Southern Star.
'We had this problem over 20 years ago with An Post whereby unofficially Bantry was dropped from our addresses here and everyone started using Beara. This new postcode system has once again bought it all up again and before this was enacted it should have been sorted and tweaked.'
Ann Marie is calling on the people of Beara not to use Bantry on their addresses and is calling for a boycott of Eircode until it is officially changed.
'This code was meant to locate you accurately but it clearly doesn't and I'm calling on those in charge to have Bantry removed from our addresses. Another example is Murphy's Ferries, which is run by Carol Murphy, it shows up 'Rerrin' as being in Bantry when it's actually on Bere Island. In fact there's no mention of Bere Island at all.'
Jim O'Sullivan, treasurer of Beara Tourism agrees that Eircode will put them back 22 years after they had successfully gone through the Ombudsman to have the address they wanted, which wasn't going to affect the working of An Post.
'No one uses the Bantry address anymore, it's Beara that we use and we will be writing to the powers-that-be to get this changed. I can't understand how they could design a new post code system that puts down misleading addresses on it.'
Deputy Noel Harrington said he has raised the issue of misleading addresses with the Joint Committee on Communications this week and they plan to write to Eircode outlining their concerns.
'This is really an identity issue rather than about postal delivery where there are concerns that operational addresses bear no resemblance to addresses in Eircode. This is important for businesses in Beara and other parts of West Cork who are concerned that tourists may be getting wrong information if they search for an address on the new postcode system,' said Deputy Harrington.
'We're hopeful that it may change and that more importantly there is scope to change. Eircode after all is not mandatory but it's the side issues that are causing the problem.'
Eircodes are currently being dispatched to all 36,934 homes and businesses in West Cork informing them of the new Eircode for each specific address.