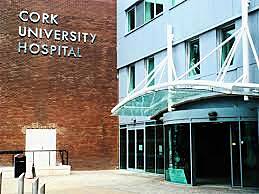 A two-year-old boy who was airlifted from Goleen to Cork University Hospital this (Saturday) afternoon has died from injuries he suffered in an accident at an equestrian centre.
It is believed that the toddler's injuries were sustained around 2pm when the steel divider in a horse box fell on him, pinning him to the ground.
He was airlifted by helicopter from a site near Toormore, Goleen, to Bishopstown GAA Grounds before being transferred by ambulance to CUH, where he was pronounced dead a short time later.
Separate Garda and the Health and Safety Authority investigations have been launched.