BARRETT Agri in Bantry and Coppeen recently added Condon Engineering stock to their product list.
The firm based in Collon, Co. Louth is one of Ireland's top agricultural manufacturers.
Products include a wide range of safety equipment for farm animals including sheep, cattle and horses. Their high-spec design includes a full range of agri-farm hardware from calving gates to cow cubicles, sheep turning gates to feed bins.
Condon Engineering designs have the added dimension of first-hand knowledge. The Condons are farmers themselves so they know exactly what farmers need most.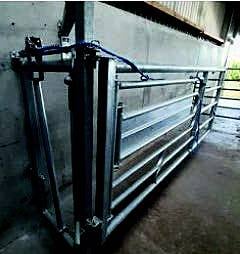 Founder Tom Condon originally began making cow cubicles for his own farm in the early 1980s before officially founding the engineering firm in 1993.
His sons Keith, Jason, Graham and Edward are now involved in the business and continue to create innovative, quality agricultural hardware.
The Condons are very aware of farmers' struggles and their products are designed to make daily life easier and safer.
Cow cubicles are still on their design list along with cubicle mats and mattresses, feeders and fittings.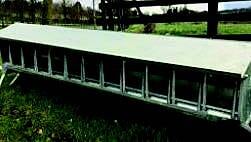 Other products include gates, feeding barriers, drinker bowls and troughs.
Some of the sheep related designs include lamb weighing scales, large feeders, sheep turnover crates, sheep walk through troughs and lamb creep feeders.
Barrett Agri manager John Dineen says: 'Customers are welcome to view the on-site displays in Bantry or Coppeen.'
Any farmers building new sheds or looking to reequip will have access to Condon Engineering high-tech design.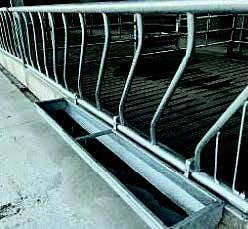 Customers will also have access to specialist staff at Barrett Agri and Condon who will assist farmers with advice and planning support. They will discuss the best options available, ensuring a perfect match with equipment.
John Dineen stresses: 'Top quality equipment is even more important these days as many farmers are working alone due to a shortage of farm labour.'
It is added assurance to have safety equipment of the highest standard available.
Condon Engineering products are another positive addition to Barrett Agri's great range.