A BANDON bride to be is determined to be one of three Gary Barlow fans to get him to sing at her wedding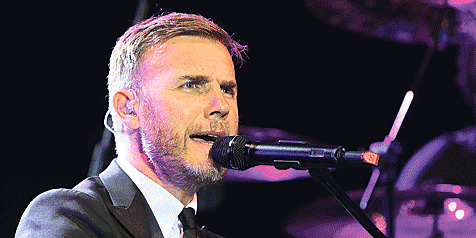 BY JACKIE KEOGH
A BANDON bride to be is determined to be one of three Gary Barlow fans to get him to sing at her wedding.
The Take That singer started the social media frenzy when he pledged via Twitter to turn up at three fans' weddings in 2015, depending on how much they stalk him on Twitter.
With local and national media coverage the Bandon-based mother of two, Maureen Crean, is hoping to ramp up the campaign to get the singer to perform at her and her fiancé Stephen Kidney's wedding at the Celtic Ross Hotel on New Year's Day.
On Facebook, Maureen has appealed not to just her friends and family but to everyone in Cork and indeed the country to support her campaign by Tweeting @GaryBarlow with one of the following hashtags #teammaurs and #singformaurs to boost her chances of getting the singer to West Cork.
Maureen's neighbours, Ger and Kellie Fitzgerald, are spearheading the campaign and they too are working on the case. The story has been covered on radio and in print, but to help Maureen and Stephen be in with a chance of being one of three lucky winners of this once in a lifetime opportunity get tweeting!