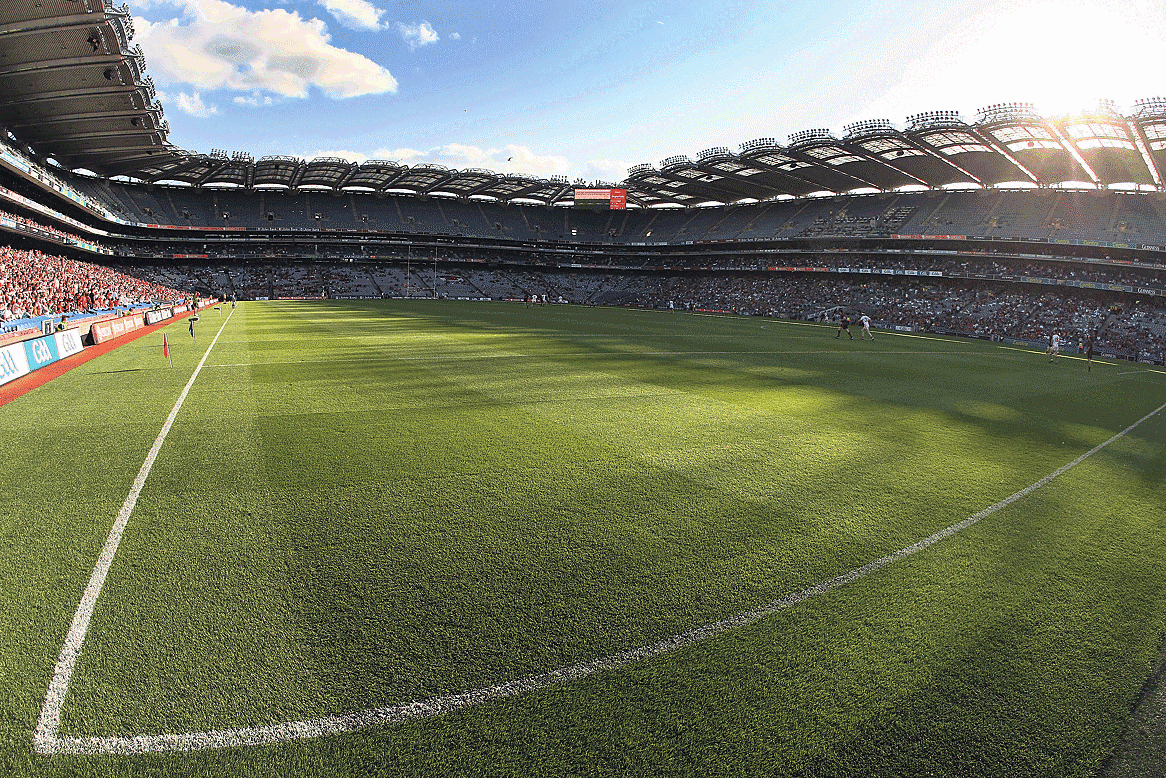 BY KIERAN McCARTHY
BRIAN Cuthbert wants his Cork players to rediscover that winning feeling in Croke Park, starting this Sunday in the Allianz Football League Division 1 semi-final against Donegal at GAA HQ.
The Rebels have finished the group stages of the league as table toppers, and they will now look to kick on in the semi-final this Sunday when they take on last year's defeated All-Ireland finalists, in what is a game where the performance matters more, insists the Cork manager.
'The more times you play in Croke Park, the better,' Cuthbert said.
'When we played Dublin last year we had six or seven guys who had never played there before so we certainly need to get there more often and play in that surroundings more often.
'If you want to be involved in the business end of the championship, which we want to be, then you need the experience of playing there. You can't get enough of it.'
Despite last Sunday's 2-15 to 1-11 loss to Derry – in Cork's defence, they fielded a much-changed team – Cuthbert's men recorded five wins from seven league games, and have shown a steel that wasn't obvious last term.
While it's common knowledge that Cork flopped in the Munster championship last season after an impressive league run, before losing a semi-final to Dublin, Cuthbert is adamant that this year is different.
'The table might be similar to last year but the journey has been different,' Cuthbert said.
'We had four games away in the north that were tough while last year we started off with easier games in Division 1, which gave us a good start. This year we have had Kerry, Dublin and Mayo at home and they have all been tough games.
'We have won games at the end of the matches too and that has shown our batting qualities, so we'd like to think that we have moved forward as a team. The true test won't be until we play knockout games – and that starts this Sunday.'
The Cork manager added: 'You must remember too that we are playing different football also this year.
'After Dublin won the All-Ireland in 2013, a lot of teams went out and played free-flowing stuff in the league, but it's a different type of football now and it's much harder to get wins. We have to play different ways against different teams.
'The team is now 12 months further down the line than last year and we have a lot of learning done.'
Realistic about where this Cork team currently stands and ranks, this Donegal test on Sunday will be intriguing, as the Ulster men already got the better of the Rebels in this year's league – a narrow 0-12 to 1-8 win in Ballyshannon.
'It's a lot more about the performance than anything else, making sure that we can compete against a team that has been at the top for the last few years,' Cuthbert said.
'It's going to be a difficult game but it's a challenge that we are ready for and we need to see where we are at when it comes to knockout games. There is no better test than playing Donegal.'
On the injury front, Cork have been dealt a blow with the news that Paddy Kelly is set for a spell on the sidelines after tearing his calf in the first half of Sunday's loss to Derry.
'It's a blow, alright. We managed Paddy through the winter and through the league, and we were hoping that he would get a run of games now, but that's not going to happen. We have to manage the injury now and take it from there,' Cuthbert said.
Clonakilty's Tomas Clancy, however, could feature on Sunday against Donegal.
'Hopefully, Tom will be okay. He has missed out since the Kerry game with a hamstring injury, but it should be coming around. We were going to play him last Sunday (against Derry) but he felt it tighten in the warm up, so it was safer not to play him in a game where there were no consequences.'
Against an already-relegated Derry, Stephen O'Donoghue goaled early as Cork led 1-2 to 0-1, and points from Paul Kerrigan saw the visitors ahead 1-9 to 0-10 after 45 minutes, before the home side rallied to take the league points on offer in a game that had little impact to either team.