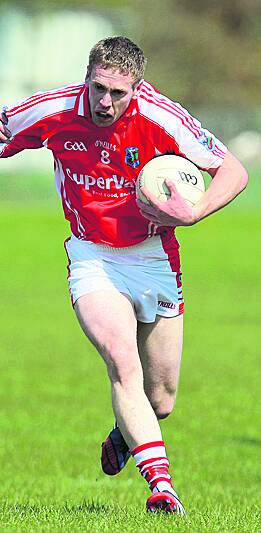 Fresh from helping Beara into the last 16 of the Cork SFC, Castletownbere ace Andrew O'Sullivan (29) reveals that he is West Cork's own bionic man, after receiving stitches over 25 times...
Rate yourself on a scale of 1 to 10 on how funny you are? Going by this scale, I'd be in middle. Lorcan would be a man at 10.
Highlight of your sporting career? It was our intermediate county success with Castletownbere in 2012 after so many years of near misses. Being captain of the Cork U21 football team in 2007 wasn't bad either.
Most dialled number on your phone? My girlfriend Caoimhe's.
What's your karaoke song? If I'm singing karaoke it would Uptown Funk with my niece Emma.
Tell us an interesting fact about yourself? I've got stitched 25-plus times so I'm a bit accident prone.
Best-ever holiday? Dubai 2012.
If you won the lotto what would you buy first? A nice house would be first on the list.
Separated at birth, who's your celebrity twin double? I'm not sure – Ronan O'Gara?
What's your favourite word? Believe.
If you could change any part of you what would it be? A few people might say my temper.
Your most treasured item of clothing? My new jacket.
Favourite cartoon? It's Disney films all the way and if I had to pick one it would be The Lion King.
If I was an animal then I would be a ... lion (not sure why, to be honest).
What question would you liked to have been asked in this interview? Who's my favourite sports star? Answer: Roy Keane.
Success on the football field has followed Andrew – who works as a carpenter/fireman – as he has amassed an enviable collection. With Beara he has won premier minor and U21 county titles, and with Castletownbere he has picked up a county intermediate title, a Tom Creedon Cup and two minor B county titles. Also, with Cork Andrew has won three Munster U21s and one All-Ireland U21, three Munster and three All-Ireland juniors, one national league Division 2, two Munster SFCs and two McGrath Cups.