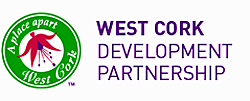 By Kieran O'Mahony
WEEKLY clinics to assist job seekers will be offered in towns across West Cork including Bantry, Castletownbere, Ballydehob, Skibbereen, Clonakilty, Dunmanway, Bandon, Kinsale and Carrigaline.
The clinics are part of a new Social Inclusion Community Activation Programme (SICAP) from the West Cork Development Partnership (WCDP).
The WCDP is responsible for the programme's delivery in the West Cork and Bandon/ Kinsale municipal areas.
The main objective of the programme is to address poverty, social inclusion and long term unemployment through local engagement and partnership between disadvantaged individuals, community organisations and public sector agencies.
It will engage with the most disadvantaged areas and there will be a focus on interventions to address youth unemployment.
The weekly clinics will replace the volunteer-run jobseekers resource centres that are supported in many West Cork towns. There will also be a focus on providing intensive support to jobseekers wishing to establish new business opportunities.
Outreach training programmes will also be offered in topics such as parenting, introduction and taster courses for adults returning to education, and community development skills training.
Migrant communities in West Cork and people with disabilities will also be a priority for the programme with youth priorities including entrepreneurship, mental health, and education.
The delivery of the SICAP programme will see a number of key changes from the former Local and Community Development Programme (LCDP) arrangements with a particular emphasis on outreach working and on-site delivery in the region's designated areas of disadvantage.
Arising from these changes the WCDP has relocated its Bantry office to the Warner Centre, Bantry. All staff contact details will be unchanged. See wcdp.ie/sicap for more.