Southern Star May 23 2015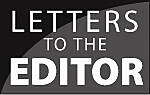 SIR – Walking through Cork last week, I noticed an Anti-Austerity Alliance poster stuck to a lamppost. The poster advertised a street meeting supporting a yes vote in the marriage referendum.
The irony of this hit me so hard that actually I burst into laughter on the pavement. The anti-austerity alliance is a semi-anarchist group dedicated to challenging the government on social policy – unlikely bedfellows with the mainstream political parties, multi-national corporations and second-class celebrities pushing for same-sex marriage!
The government has no right to re-define marriage and family, or to sacrifice our freedom of conscience for some spurious notion of equality.
It's a sad day when socialist workers and student revolutionaries so willingly toe the party line.
Yours, etc.
Sam Shephard,
Midleton.