Southern Star, 3rd January, 2015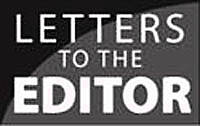 SIR – I would like to thank your readers and all from Cork for their incredible support of Trocaire over the past year. We are extremely grateful to receive such generosity, which is changing lives in poor developing communities across the world.
2014 was a year that saw people in Cork support Trocaire's work in delivering emergency aid to people caught in conflict, vital health-care to those at risk of a deadly virus and ongoing support to the poorest people in the world. As January began, the clean-up operation following Typhoon Haiyan in the Philippines was under way. Trocaire has been able to help 300,000 thanks to aid from Ireland.
Our Lenten campaign this year focused on efforts to combat drought in Malawi by providing safe and clean drinking water to communities. We told you about Enestina, a young girl living in a rural area of Malawi that suffers from almost constant drought.
Thanks to your kindness during Lent, we will be able to provide safe water to Enestina and many communities like hers. We also paused during Lent to mark the 20th anniversary of the Rwandan genocide. Seeing how people once torn apart can forgive and seek forgiveness is truly inspiring.
The Irish Bishops' 'The Cry of the Earth' pastoral letter on climate change was launched in autumn. Helping poor families that are struggling through floods, droughts and storms has become a central part of Trocaire's work. We are calling on Ireland and other developed nations to urgently reduce carbon emissions before the impacts of climate change worsen.
Protecting communities from the impact of disaster was one of our Trocaire Gifts this Christmas. Supporters across Ireland got behind our Christmas campaign, which will help us to continue our work into 2015 and beyond with some of the most vulnerable people in the world.
In October I visited Sierra Leone to help our team there build a response to the Ebola outbreak. I was struck by the bravery of local organisations we fund, which are tirelessly attempting to limit the spread of the virus.
Trocaire is able to carry out this work on behalf of the people of Ireland because of the wonderful support and goodwill we receive each year. On behalf of those we work with, I would like to again thank all from Cork and wish you a very happy and peaceful New Year.
Your sincerely,
Eamonn Meehan,
Executive Director,
Trocaire, Dublin 1.