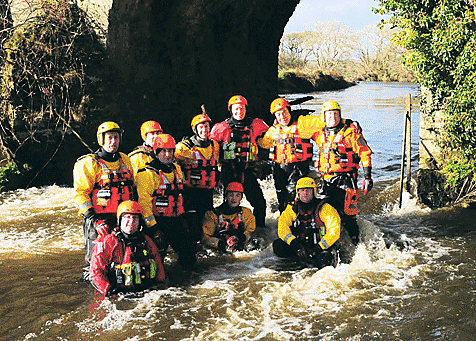 MEMBERS of Cork West Civil Defence were recently trained up as Swift Water and Flood Water First Responders to Rescue 3 International standard.
The team were trained under the instructorship of Des Quinn, Tom Collins and Aidan Coughlan.
Their training programme included modules on swift water rescue principals, moving water features and hazards, flooding, rescue techniques, incident management and specialist rescues.
Our picture, right, shows the Cork West Civil Defence Swiftwater and Flood First Responder team in training at Ballyhilty Bridge near Skibbereen.
Back row, from left: Garry Minihane, Kieran Cahalane, Adrian Kelleher, Tom Collins, George Vladisavljevic and John Crowley. Front row, from left, Des Quinn, Mick Lynch, Peter Losberg and Paddy Rose. The photo was taken by Kieran Minihane.
If you are interested in getting involved or learning more about the Civil Defence, see their website at www.civildefence.ie