Karen O'Mahony began studying for her QFA accreditation, a gold-standard professional designation in financial advice in February 2018
Karen O'Mahony, an employee at Buckley Financial has quickly established herself as a key component and an invaluable addition to the team at the firm.
Mrs O'Mahony, who joined the Dunmanway firm three years ago, has already been appointed Office Manager with responsibilities for customer care, administration and Central Bank Compliance with the Consumer Protection Code.
In 2018, Mrs O'Mahony began studying for her QFA accreditation, a gold-standard professional designation in financial advice for those working in Irish banking and financial services.
She was recently awarded the APA (Life Assurance) - Accredited Product Adviser and is a current member of LIA who serve to educate and develop financial professionals in Ireland.
'It's been a tough challenge to study for my QFA alongside my current duties but I can already see the benefits,' said Karen who also has a young family.
'I am grateful to Buckley Financial for the support and mentoring offered during my studies.'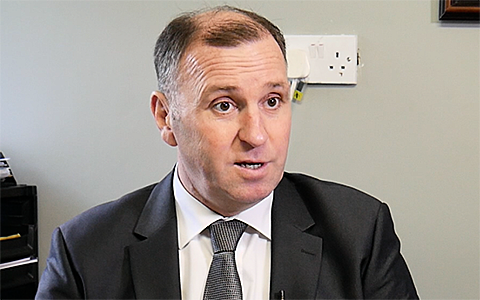 Owner of Buckley Financial, Mr Tim Buckley said: 'We are very proud of Karen's diligence and hard work and are delighted to support her as she seeks accreditation to the highest level in financial services in Ireland.'
Although all brokers have access to the Irish Market when it comes to insurance, it's the ability to go that extra mile with their clients that allows Buckley Financial to establish the correct needs and wants of their customers.
In his 20 years' in the business, Buckley has seen all types of customers come and go.
'Young, old, well off and struggling - the common factor between the thousands who have come in our door in the last two decades is disdain for insurance. 90% per cent of the people we meet believe that they will never claim off an insurance policy.'
'As an old friend of mine always says "you never sharpen your sword on the day of battle".'
Over 100,000 people in Ireland today are paying insurance on phones they no longer use. This is in contrast to the 46% of parents with dependent children that have no plans with regards life insurance or serious illness cover.
Buckley Financial, based in East Green, Dunmanway, will work diligently for you, build your profile and find the best financial plan for you.
'I often come across people who say it's not possible to get a better deal and we have proved time and again that there are always savings to be made.
'It's important to note though, that it's not all about savings, it's about finding the right product for you.' Tim said.
The team is completed by Jo Caldwell, who brings a wealth of knowledge to the firm with her background in HR and employment law.
For a quote on all financial products, services and insurance, call 023 8856747 or email [email protected]