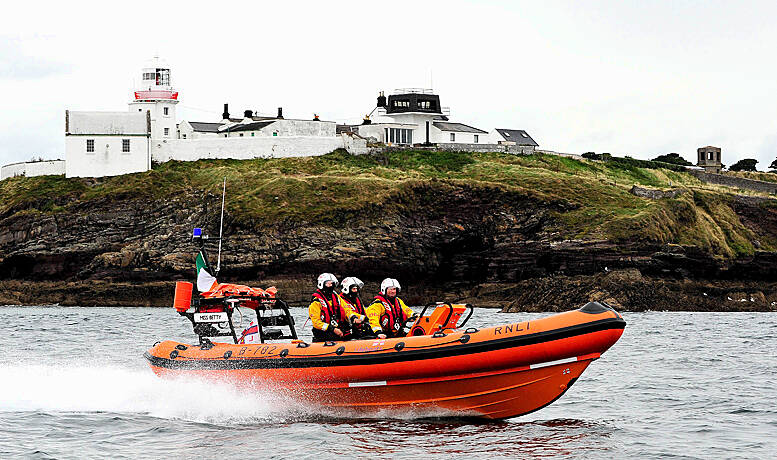 SIX teenagers have been rescued by Crosshaven RNLI this morning (Tuesday) after a member of the public spotted them in the water and raised the alarm.
The volunteer lifeboat crew was requested to launch their inshore lifeboat at 6.10am following a report from the Coast Guard that six teenagers, three male and three female, were on a homemade raft half a mile east of Crosshaven.
Weather conditions at the time were described as good but the tide was changing and going out rapidly.
The lifeboat helmed by Gary Heslin and with crew members Vincent Fleming and Aoife Dinan on board was launched at 6.15am and on scene three minutes later.
The crew observed five teenagers on the raft while another was in the water trying to pull the raft ashore using a rope.
The crew proceeded to take the six, one of whom was cold, onboard the lifeboat and transport them safely back to Crosshaven Harbour where they were made comfortable in the lifeboat station.
Speaking following the call out, Gary Heslin, Crosshaven RNLI Helm said: 'Time was of the essence this morning and we have to thank the vigilant member of the public who spotted the group and raised the alarm. While weather conditions were good the tide was starting to turn pretty fast and was pushing the group out to sea. Thankfully, all are now returned to shore and are safe and well.
'We would encourage anyone taking to the water this summer to always be mindful of tides and weather conditions and always carry a means of communications in case you find yourself in any difficulty.'