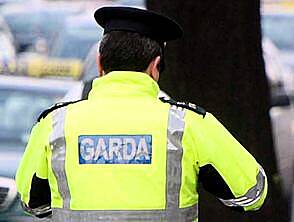 GARDAI are reporting that there have been no fatalities after tonight's head-on two car crash outside Rosscarbery in West Cork.
The collision, which happened shortly before 7pm, occured at a notorious stretch of road on the Clonakilty side of Rosscarbery, just past the filling station.
It is believed that two people have been removed by ambulance to hospital, thought to be suffering from serious injuries.
Witnesses report that the road has been closed on the north bound carriageway and traffic bound for Clonakilty is being diverted.
Gardai are reporting that it will be closed overnight.
The accident happened close to the spot where little Zoe Scannell (8) from Co Limerick lost her life last summer, after her family's car was involved in a horrific accident during their summer holiday in June.
Locals and politicians had been campaigning for an upgrading of the dangerous stretch of road for some time, following a number of incidents between Rosscarbery and Clonakilty in recent years.
It is believed the occupants of at least one of the cars involved in tonight's accident was from the Skibbereen area.
Several emergency vehicles, including ambulances, a fire brigade and gardai, are attending the scene.