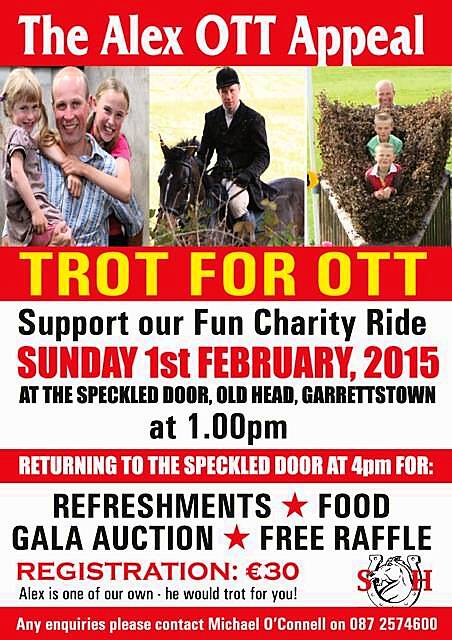 KINSALE Point to Point have organised a special Fun Day event this weekend, in aid of the Alex Ott campaign.
Alex is a wonderful horseman, who unfortunately sustained a serious spinal injury in November of 2014 while riding a horse near his home in Meelin near Newmarket, in Co Cork.
Various hunts throughout Munster will run fun rides over the next few months, in support of the appeal to support Alex in his recovery.
This weekend is the turn of Kinsale, please come out in large numbers to support this very worthy cause.
For more details see the 'Alex Ott Appeal' or
'The ALEX OTT Appeal' Funride Extravaganza on Facebook, and details are also on the Kinsale Point to Point Facebook page.