Southern Star June 6 2015
SIR – All voluntary community groups were contacted in December 2014 by Cork County Council inviting them to join the Public Participation Network (PPN). If you sought public money in the future you would need to quote your PPN reference number.
We were told: 'The PPN is part of a national reform process. It will change the way local government and citizens / communities engage with each other.'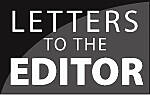 Anyone who was registered with the Cork PPN received an email on the afternoon of Thursday, May 28th, with an invitation to apply for local funding. The closing date for this was midday Friday, May 29th, not even 24 hours' notice.
While many of us may not be breaking down the doors to access the 'Local Diaspora Engagement Fund,' the principle of open democracy demands better than this.
So judge for yourselves our new national reform process that seeks to change the way local government engages with communities. From this experience, it looks like the old back door politics has just been re-born in the shape of the PPN.
Regards,
Charlie Crowley,
Knockanoulty.
Baltimore.