AN office for victims of crime has been opened by the Garda Siochana in Bandon.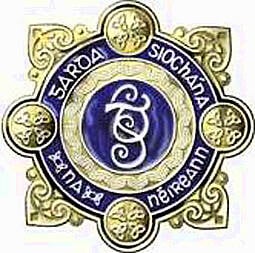 AN office for victims of crime has been opened by the Garda Siochana in Bandon.
The 'Victim Service Office', which covers all of West Cork, will be manned by Gda Geraldine O'Sullivan.
The office is a result of An Garda Siochana's policy to enhance the garda services being provided to victims of crime and traumatic events. 'The aim of this policy is to place victims at the centre of the Garda service by providing a respectful, reassuring, responsive and reliable service, addressing the needs and expectations of all the victims who require an individual response,' said crime prevention officer Sgt Ian O'Callaghan.
The new office aims to ensure that victims are engaged professionally, and receive appropriate information, support and protection. It also hopes to ensure that victims are able to participate in criminal proceedings, including in the investigation, in compliance with legislation and policy.
It is also hoped the new office will enhance An Garda Siochana's professional relationship with victims.
An Garda Siochana's work with victims of crime is supported by two organisational charters – the Garda Charter and An Garda Siochana's Victims Charter. These charters detail how An Garda Siochana will interact with victims of crime and what garda service a victim of crime can expect.
'The office will enhance the information flow between the gardai and victims,' said Sgt O'Callaghan. 'All victims of crime will receive a follow-up contact after a crime has been reported.'
Crime prevention advice will be offered to victims in all incidents, and each victim will also receive contact details for victim support groups.
'This new service – which is being rolled out nationally – follows extensive consultations with victims, victim support organisations, as well as gardai at operational, supervisory and management levels. The creation of the victims office is our initial step in ensuring the victim remains at the centre of the criminal justice system,' added Sgt O'Callaghan.