Southern Star May 16 2015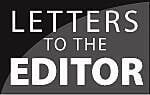 SIR – I, Theresa Heaney, hereby, challenge elected politicians in Cork South West to debate the 'paedophile risk' for children if the 'Same Sex' referendum is passed. I want the national elected representatives in the constituency of Cork South West, Jim Daly, TD, Michael McCarthy, TD, and Noel Harrington, TD, and Senator O'Donovan, to debate with me the grave dangers for children, if the 'Same Sex' referendum is passed.
There was no debate in the Dail, no Green Paper, no White Paper, no public debate. The manner in which our public representatives have conducted themselves to date by their silence, with the exception of a handful, is the clearest indicator yet, that they are mere puppets dangling on the end of a political string (and a frayed string at that!).
The media is unashamedly biased in support of the referendum. Anyone who dares to speak out is ridiculed or considered 'homophobic'. Unsuspecting 'same sex-attracted' persons, who wouldn't harm a fly, let alone a child, are being 'politically exploited' to usher in a diabolical agenda that needs to be fully exposed.
Time is now running out. Ireland needs to talk about 'paedophilia,' 'the Elephant in the Referendum' before it becomes 'the Elephant in the Constitution'. It would be insane to pass the Referendum. The broader implications of writing a 'genderless' amendment into the Irish Constitution must be debated.
This Referendum, if passed, will not just affect Ireland, but Europe and the rest of the world, because Ireland is the only country in the world proposing to enshrine 'same sex marriage' into the Constitution.
This is an issue of grave importance. I now demand our elected representatives here in Cork South West, any one of them, or all four together, to debate the issues that I have raised, with me before the referendum, in the public interest and 'in the best interest of the child'.
If, the politicians know that what I have said is the truth, we can all expect them to remain in hiding or to run a political mile. If they believe that I am wrong, they will be falling over themselves to oppose me.
I await with interest their response.
Mrs Theresa Heaney,
West Cork mother,
'Deodatus',
Maryborough,
Timoleague.