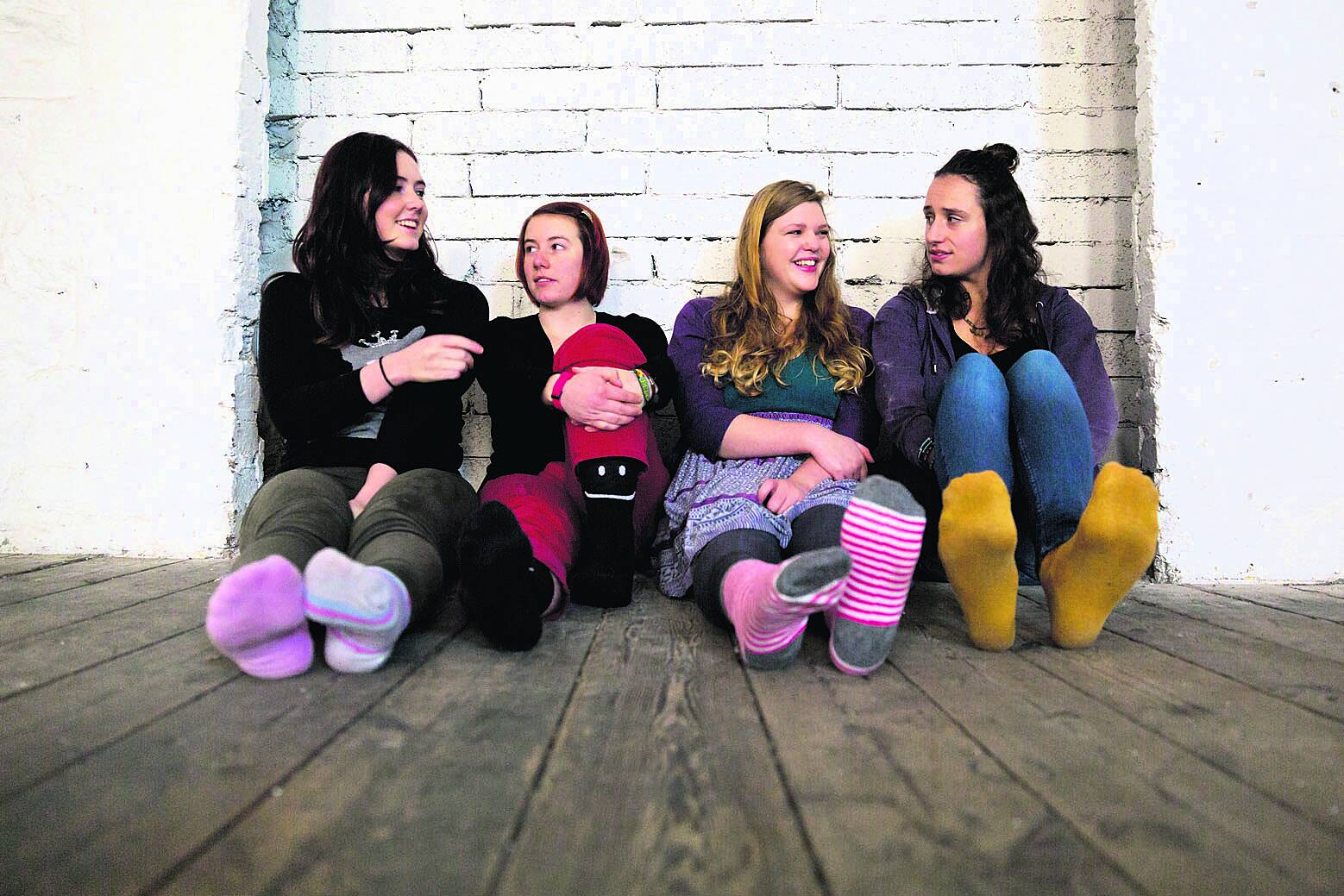 MONGOOSE, fronted by Ballydehob woman Molly O'Mahony, held the local launch of their debut album at a stomping session in Levis' Bar recently.
The all-female four-piece's 11-track release, 'Mongoose', has already garnered several positive reviews, including a 7/10 rating from Irish music mag Hot Press.
All the songs are penned by the quartet, and suggest influences from jazz to blues, and Molly's husky and versatile vocal is sometimes even reminiscent of the great sean-nós singers of the past.
What's most remarkable about the album is that each song is an original, and the mature and sassy lyrics certainly belie the youth of this group, with an average age of twenty-something.
It's hard to disagree with the predictable comparisons with Joni Mitchell, but there are also strains of the wit of Helen Reddy mixed with the vocal harmonies of the Indigo Girls.
Molly is ably assisted by Ailbhe Dunne on double bass, Ailbhe's sister Cara on percussion and piano, and Muireann Ni Cheannabhain on cello. Though all four have stunning voices, Molly is the stand-out lead, and her witty banter with the audience and fellow band members makes a Mongoose gig great on every level.
There's a definite 70s folk influence on this album, and you need listen no further than the opening track (Woman on the Beat) to hear those strains. Other impressive compositions are the sexy Breathe (there's a great version of this on YouTube), the wonderfully upbeat Right Side and the melancholy Featherkisses.
The album is available now on iTunes and from Tower Records in Dublin.
For more see http://www.mongoosetunes.com/
– Siobhán Cronin