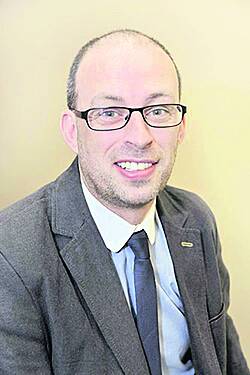 The Southern Star is delighted to announce that journalist Kieran O'Mahony has joined the editorial team as a reporter with the newspaper.
Kieran joins us from the Cork Independent newspaper in Cork, and has also worked as a freelance feature writer with the Irish Examiner.
A native of Newcestown, Kieran will be covering the Bandon/Kinsale and Clonakilty areas initially, complementing our expanding editorial team.
As well as working as a senior reporter with the Independent, Kieran has also worked for a number of established local newspapers, including The Waterford News & Star, the Western People and The Kingdom.
We will be introducing Kieran to guests of our next Southern Star Business Briefing which takes place on Friday March 13th in the Blue Haven in Kinsale.
If you are a business in the Kinsale/Ballinspittle/Innishannon area and would like to attend our Business Breakfast (7.30am The Blue Haven Hotel, Kinsale) please call 028 21200 by 5pm, Thursday and ask for Jennifer Barron.