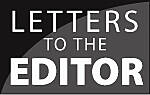 SIR – I read with great interest the article on Bill Liao in last week's Southern Star.
However, during their time in Switzerland, Kerrie (his wife) said that 'we had to live in an English-speaking country....' This provoked me into a response.
It would have been a short trip for them to Rosscarbery (home to the Irish patriot, Jeremaih O Donovan Rossa) to hear another language being spoken – An Ghaeilge.
It was in good company with fluent speakers of Welsh, Gaeilge na hAlban, Breton, Cornish and Welsh attending An Comhdháil Cheilteach [www.ccheilteach.ie].
It featured on Nuacht TG4 on Thursday July 23rd.
Ireland is in full-on globalized self-destruction in the english language.
At official level, Irish continues to be demoted and passed over.
It is further undermined by the English party and its partner, Labour, in government at present.
This lack of respect at official level means it is back to the people to restore Irish from its present fragile status towards a sustainable survival into the future along with other aspects of our old and valued culture.
Hopefully, Bill, Kerrie, Liam, Riley and Willow Rose have embraced Irish at this stage – we need all the help we can garner towards the survival of our spiritual and indigenous language.
Táimid ag brath go mór ar gach duine anois.
Tadhg Ó Cruadhlaoich,
Baile na Daibhche,
Droichead na Banndan
Corcaigh