Southern Star June 6 2015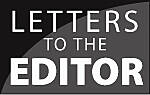 SIR – I write to draw attention to the threatened evictions from their homes of the inhabitants of 46 villages in the Israeli-occupied West Bank in Palestine. This mass eviction will involve up to 7,000 victims and its imminent threat has been brought to my attention by the Ecumenical Accompaniment Programme in Palestine and Israel – a Christian body connected to the World Council of Churches.
Some of the evictions are designed to make way for new Israeli settlements in the area; a move judged by the UN Secretary General to be in violation of international law and of the Fourth Geneva Convention. This situation is most urgent.
The people who face these mass 'clearances' have no means of defending their homes. All that stands between them and eviction may now be the active concern of decent governments and people throughout the world.
It is hoped that the Irish Government will be seen to do the decent thing at this time. How inspirational it would be if our Minister for Foreign Affairs, Mr Charlie Flanagan, were to issue a public statement asking Israel to cease forthwith all evictions, home demolitions and Plantation-like Israeli 'settlements' in occupied Palestinian territories.
Charles Hayes,
East Ferry,
Midleton,
Co. Cork.