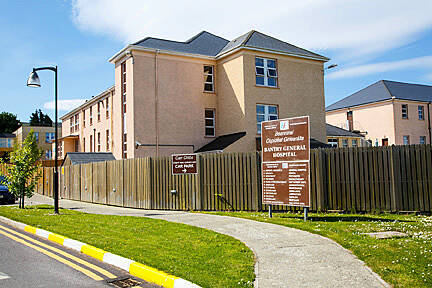 THE HSE has just issued a statement to the Southern Star, clarifying the reports today regarding Bantry General Hospital, (pictured, right).
The statement also points out that many of the relevant x-rays involved instances of minor fractures and less serious issues than the late diagnosis relating to the patient with a cancer diagnosis.
The statement reads: 'The HSE completed a review of radiological investigations reported by a locum consultant radiologist employed at Bantry General Hospital for five months between May and September 2013.
'The review was completed because consultants at the hospital and some local GPs raised concerns in relation to the quality of the work being carried out by the locum consultant.
The entire caseload of this consultant radiologist, comprising 4,388 scans and x-rays, was reviewed.
'Based on the findings, the HSE recalled 50 patients and offered them priority follow-up appointments. Most of these patients have not suffered any adverse clinical outcome and did not need further treatment.
'Examples of the findings for these patients included minor, missed fractures of small bones such as fingers and toes. However, some patients would still have been treated appropriately by their clinician at the time of presentation as there are other factors apart from x-rays and scans which can diagnose conditions.
'Diagnostic tests are not the only means by which a patient's need for treatment is identified and dealt with.
'All patients have been recalled at this stage. Regrettably, one patient had a delayed cancer diagnosis. The patient is under the care of the South / South West Hospital Group clinicians,' the statement adds.
It says the HSE has been in contact with all patients requiring recall for follow-up investigations so anyone who has not been contacted by the hospital or their GP has no cause for concern.
The consultant at the centre of this incident is the subject of a Medical Council investigation on foot of concerns indentified by this review, the statement continues.
'Bantry General Hospital is now part of the South / South West Hospital Group and no longer operates as a stand alone hospital. All consultant radiologists participate in a quality assurance programme based on providing patients and physicians with accurate, timely and complete radiology reports and diagnoses. The quality assurance programme in radiology includes peer reviews, turn around time, reporting accuracy and audits,' it concluded.