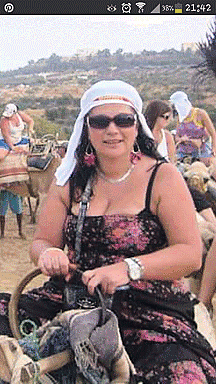 MACROOM woman Sharon Griffin has made it through to the final of this year's Unislimmer of the Year awards, having lost a whopping 4st 10lbs.
The greatly anticipated awards ceremony celebrates the fantastic achievements of Unislim's most successful members.
Taking place in Croke Park in Dublin on Saturday April 18th as part of the inaugural Unislim Health & Wellness Show, Sharon will take to the main stage with nine other members, with a combined weight loss of over 70 stone.
Some of Ireland's leading motivators, chefs and sports personalities will be speaking at the event, including: author Ruth Field, musician and mental health activist Bressie; TV chef Clodagh McKenna and World Champion sprint hurdler Derval O'Rourke.
Sharon is thrilled to have made it through to the finals in the Unislimmer of the Year Awards 2015. She says that holiday photographs prompted her to take action to lose a whopping 4st 10lbs, and she's now ready for her close-up as a finalist at the awards.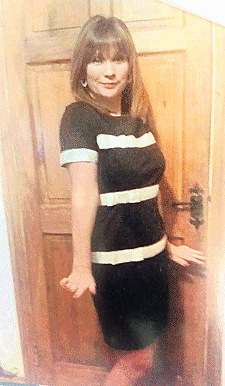 'I came home from holidays on a Sunday and I joined Unislim that Tuesday,' says Sharon. 'I had previously been told by my doctor that my cholesterol was sky high, but it wasn't until I had seen photos of myself that I realised I had to make a change. The camera doesn't lie!'
Hairdresser Sharon joined Unislim's Macroom class and quickly bonded with her leader Phil Lawlor. 'Phil was so helpful and supportive in every sense. She was so knowledgeable about healthy foods and she was always on hand if I needed any or advice.'
Sharon says that since joining Unislim, she now eats more than ever before. She has learned to cook the healthy way and says that simple changes, like switching from the deep fat fryer to the grill for example, can make a big difference. Sharon's favourite healthy recipe is Unislim steak and chips and she also loves movie nights with a Unislim pizza, which is made using a tortilla wrap, passata sauce, lots of healthy veggies and reduced fat cheese.
Sharon's advice to anyone beginning their own weight loss journey is to join their local Unislim class. 'It sounds simple, but if you want to lose weight and keep it off, healthy food and exercise really is the key – it didn't go on overnight, so it won't come off overnight, but with the help of your class and your leader – you will see amazing results.'
The Unislim ethos is based on a holistic approach to weight loss with members attending weekly classes for a weigh-in, motivational talk and lots of lifestyle advice from their leader. Classes are €10 a week and as soon as members reach their personal target weight they can attend all classes for free. There are also student and OAP discounts available.
See http://www.unislim.com or on Facebook go to www.facebook.com/UniSlimclubs