THE story of a very special boat which was built in West Cork has been documented in words and stunning photography in a book which is being launched next week in Skibbereen.
Building Conor O'Brien's Saoirse by photographer Kevin O'Farrell will be launched by maritime historian Cormac Levis, who has contributed an essay to the coffee table publication.
Originally built in Baltimore by Tom Moynihan at the Fisheries School, Saoirse was built at the height of the Civil War in 1921 for Limerick man Conor O'Brien.
O'Brien joined Erskine Childers and the Asgard in 1914 with his own yacht Kelpie, in running guns from Germany for the Irish Volunteers.
But with Saoirse, he left Dun Laoghaire on June 20th in 1923, and it became the first small yacht to fly the tricolour around the world, as he sailed it outside the three main capes – the same route as the clipper ships and the modern around-the-world yacht races followed.
Because the skill of boatbuilding is fast disappearing on these islands, Kevin O'Farrell decided to document the reconstruction of the Saoirse over four years, at Hegarty's boatyard at Oldcourt, outside Skibbereen. His beautiful imagery depicts men hard at work on the various elements of the yacht, and also during lunch breaks, and downtimes.
'I felt honoured to witness and record this extraordinary craftsmanship for future generations,' he told The Southern Star.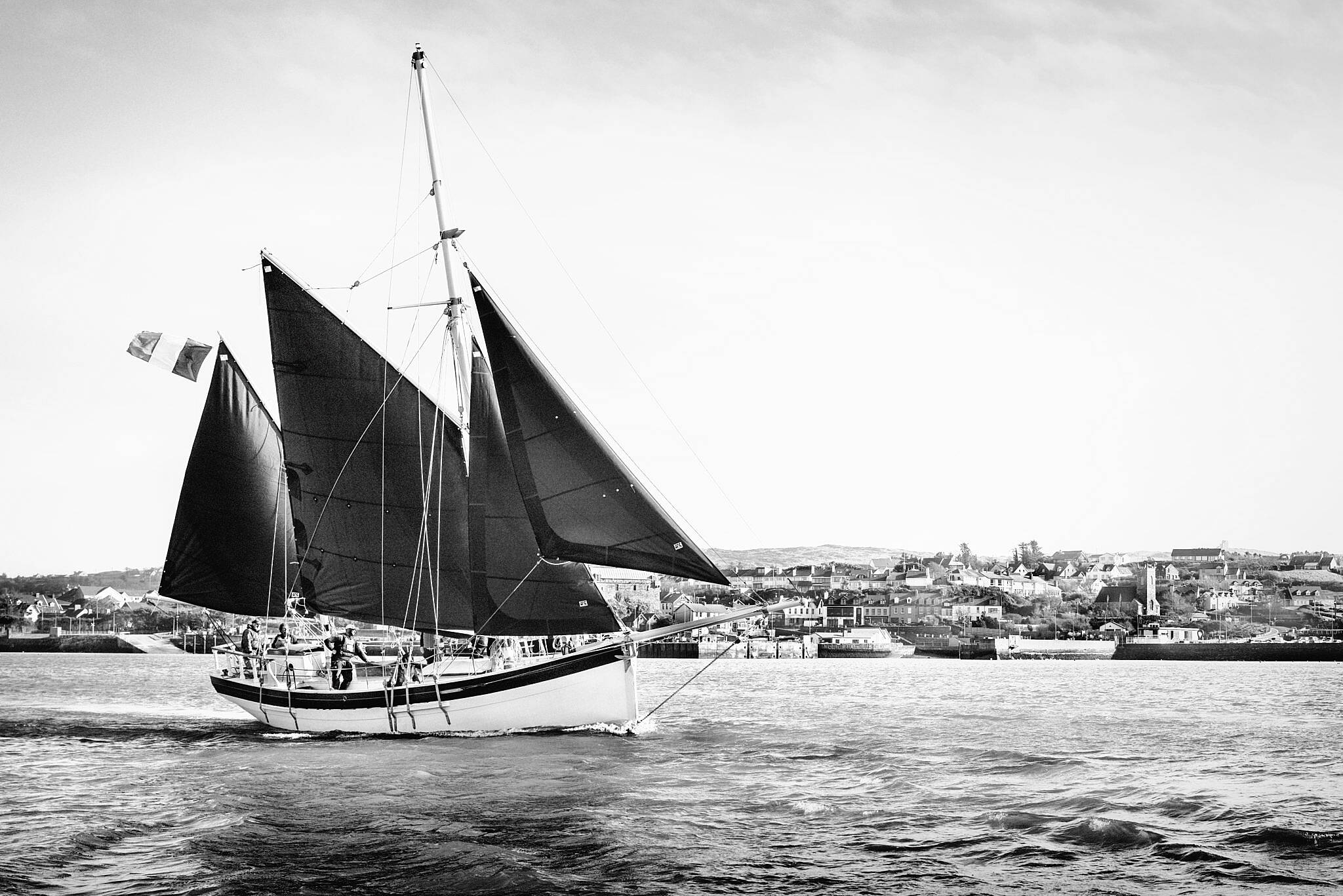 'This book is my tribute to the wonderful living maritime heritage that is still practised daily in Hegarty's Boatyard.'
It took Conor O'Brien two years to circumnavigate the globe, because he made several stops, explained O'Farrell.
'But when he arrived back in Dublin, thousands lined the streets, and there were planes flying overhead and bunting put out. Unfortunately, since then, he has been largely forgotten.'
One of O'Brien's grand nephews, Dermot O'Brien, is currently resident in Ballydehob, giving the Civil War-era mariner another local connection.
Some of the stunning black and white images in the 102-page homage to the Saoirse have already been on display at the National Maritime Museum in Cornwall, where they were seen by 43,000 visitors.
A selection of these, along with images from O'Farrell's first book on Hegarty's boatyard, will go on display in West Cork at the Uillinn Arts Centre on May 13th until June 10th, in an exhibition which will be opened by actor Jeremy Irons, who himself is the proud owner of one of Hegarty's wooden boats.
The book will be launched in the West Cork Hotel on Thursday April 20th at 7pm.