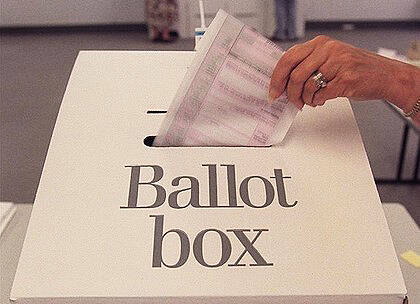 LABOUR TD Michael McCarthy has called on people across West Cork to ensure they get on the electoral register before Tuesday 5th May 2015.
There are now just a couple of days remaining during which people who are eligible to vote can register.
'It is so important for people to register so that they can have their say in the upcoming referendums.
'The marriage referendum is about one thing only, extending civil marriage equality – giving equal rights to equal citizens. That cannot be over-stressed,' said Deputy McCarthy.
'This referendum marks a historic step for equality in Ireland. If passed, it will underline Ireland's reputation as a tolerant and inclusive nation. We can be the first country in the world, to decide through a referendum – the voice of the people – that we believe all couples to be equal.'
If you are aged 18 or over you should check that your name and address are present and correct on the Draft Register, you can also check online at www.checktheregister.ie.
If you are not on the register or if the details are incorrect please fill out RFA1 correction form and return it to Cork County Council before Tuesday 5th May 2015.