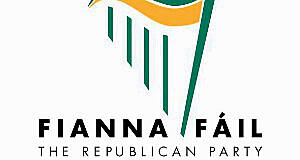 BY JACKIE KEOGH
THREE members of Fianna Fáil, including Senator Denis O'Donovan, have declared their intention to seek the party nomination for the next election.
Although the date of the party's selection convention has yet to be announced, Senator O'Donovan has already declared, as has Cllr Margaret Murphy O'Mahony, Fianna Fáil's only Cork South West female member of Cork County Council.
With political parties seeking to comply with gender equality legislation, the decision of a former town councillor and mayor of Bandon, Gillian Coughlan, to seek a nomination, has also been welcomed by the party.
Senator O'Donovan said: 'It is imperative for the re-building of our great party that we re-gain our seat in Cork South West, which we proudly held since 1932 up to February 2011.'
Cllr Margaret Murphy O'Mahony – the daughter of the late Phil and Teresa Murphy, and sister of Dan, Phil and the late Con Murphy – was elected to Bandon Town Council in 2004 and 2009, when she topped the poll and was elected in the first count.
She became Bandon's first female Mayor, a position she held in 2004 to 2005 and again in 2010 to 2011. And she was elected to Cork County Council on her first attempt in May 2014.
Gillian Coughlan has been very active in the party over the past ten years, having served as Cumann and Comhairle Cheantair chairperson, as was twice elected to the committee of twenty of the National Executive at the Árd Fheis.