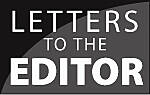 SIR – I must take this opportunity to congratulate Skibbereen and its people for the fantastic efforts the town made to commemorate O'Donovan Rossa.
It was one of the most memorable nights that the town has seen in a long time. Everyone I met was astonished and delighted that the night had gone so well. The O'Donovan Rossa Commemoration committee are to be congratulated on the professional and safe way that the parade was presented and procured. It must be said that all the events of the past month, have meant that the memory of our Fenian leader will never be forgotten.
The play 'Rossa' was inspirational in its handling of the situation that O'Donovan Rossa found himself in the English jails. Many people reported that they had learned more history in those two hours, than they had ever before. They felt enlightened and proud of this West Cork man.
Tributes must be paid to the Skibbereen Theatre Society for their sensitive but gripping telling of the tale and especially Declan McCarthy, whose performance blew the public away. His standing ovations are a tribute to his efforts in re-enacting the awful time that O Donovan Rossa had.
He is also to be congratulated on his parade performance! He had the town of Skibbereen excited and happy to follow him down the main streets of the town to the applause of the public. What a night!
I think it is something I will never forget … the costumes, the music, the window displays, the darkness, the turf fires, and the smells… an overall senses-full evening.
Skibbereen has so much to offer in our history and I hope that a parade like this will be performed for the 1916 rising that the 'Rossa' play will be performed again and that the old Famine kitchen at the quays will be preserved as a museum to both O'Donovan Rossa, the Famine and the people who have lived in Skibbereen over hundreds of years.
Also, we must recognise the efforts at improvements at the O'Donovan Rossa Park, which I hope will be used by the people of Skibbereen in the future.
Once again, I am proud to have been part of the events of the last month and wish that the town will also be as proud for the upcoming Taste of West Cork Food Festival and street market from September 4th to 13th.
Thanking you,
Kay Quinn,
Poundlick,
Skibbereen.