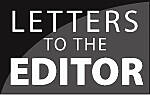 SIR – Recently, renowned chef, food writer and TV personality Darina Allen highlighted the need to Save Our Small Shops, which essentially is about saving the very fibre of every local economy, on a national scale.
Muintir na Tire, along with a number of national bodies, came together earlier this year to launch their Save Rural Ireland campaign. It's a campaign that aims to improve the existing standard of life in rural Ireland. But, crucially, it's a campaign that ultimately spreads to all urban areas also.
The significance and the mere symbol that the small shop represents in this country cannot be overstated. And we are grateful to somebody as well-known and regarded as Darina Allen for highlighting this.
We will campaign, lobby and exercise every means possible to protect and better the life of people in rural Ireland. What happens in rural Ireland economically has a knock-on effect socially and we wish to highlight too that retrospectively this has an impact on urban areas.
The simple example of the small shop that Darina Allen referred to is not just about one stand-alone building employing one or two people. It's about a long list of local suppliers whose livelihoods can depend on a few or maybe just one shop. It's also about the social connection, adding vibrancy to an area, and basically securing the viability of every community.
The Local Multiplier Effect is long established and recognised and means that every €1 spent locally circulates approximately five times and so is worth €5 to the community. Of course, local shops must recognise consumers are under increasing price pressure and must ensure they have competitive offerings.
Where they do, the consumer should remember that there is no point in complaining in a few years that there is nowhere local to buy an emergency pint of milk if they never supported the local shop before.
Population trends of course are a factor in the social and economic changes of the country. The number of people living in rural Ireland now makes up 38% of the total population. Five decades ago this figure was 54% and the percentage is dropping at a rate of 1% every two to three years.
The power of the people is what will decide the future of every village and town. Bringing all those networks of people together through community councils, community alert groups and the many bodies and associations that Muintir na Tire serves as the umbrella body for are among our most powerful tools to mend and improve our state.
And the power of the masses will dictate, to an extent, any policy change at government level.
Yours sincerely,
Paddy Byrne,
President,
Muintir na Tíre,
Co Wexford.