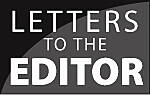 SIR – In recent days we have been subjected to a spate of silly season scare stories about seagulls attacking dogs, terrorising sheep in Kerry, diving like Stukas from the Nazi air force on cross country ramblers and cyclists and 'colonising' entire fields.
As the stories got bigger with the telling and the beer flowed in the pubs, imaginations ran wild, fuelling even darker fears of the kind explored in Hitchcock's horror movie, The Birds, and Senator Denis O'Donovan rose to the occasion, as he saw it, by demanding a cull. Similar calls have been doing the rounds on social media and in thousands of phone texts criss-crossing the land
The Senator's outrage against the gulls reminded me of another debate, back in the mid 1970s, when a politician claimed that hares could remove babies from prams if not controlled and kept under constant observation by coursing clubs.
Let's not get carried away by anti-gull hysteria. This breathtakingly beautiful creature is part of the fabric of the planet's avian environment, a graceful bird that occupies a special place in the literature and folklore of many island nations. Gulls add a musical resonance to a walk along a coastline or the country roads a little further inland. The seas and oceans of the world would be dull indeed without them.
In Ireland they are a protected species and that status should not be altered in the slightest. Bird brained calls for mass killing of them are motivated by ignorance of their intrinsic value to the eco-system, their remarkable intelligence and highly evolved social structures.
Senator O'Sullivan and other members of the Oireachtas who share his analysis of bird behaviour are entitled to their views, but let's not rush to judgement and scapegoat our feathered if occasionally strident friends. We've been gulled by politicians for long enough in this country!
John Fitzgerald
Callan
Co Kilkenny