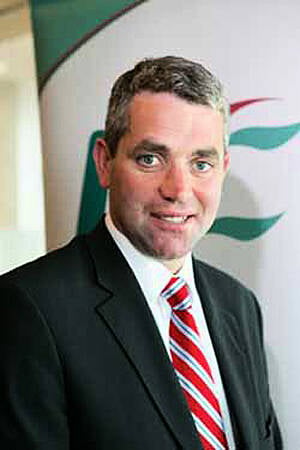 BY KIERAN O'MAHONY
THE proposed merger of Cork City and County Councils could be the 'biggest change in local authority in Cork in 100 years', a counciilor has suggested.
With just weeks to go before the Cork Local Government Review Group issues their report to Environment Minister Alan Kelly on the possible merger, Fine Gael Cllr Tim Lombard said we could have a decision by September.
This decision may be 'the most radical local government change', said Cllr Lombard, adding: 'I think the most suitable scenario for Cork is the establishment of one local authority. This is all about the finances and with this proposed merger, we will have a rich local authority,' Cllr Lombard told The Southern Star.
'As a debate it seems likely that most county councillors are unanimously in favour of the merging of the two councils, or a minimal boundary extension of the city. Losing large parts of our area to the city would be devastating and as a result the loss of rates would decimate Cork County Council,' he suggested.
Cllr Lombard said that if the proposal to merge both city and county councils gets the go-ahead, then there would be four distinct areas and that they would make sure that West Cork has an identity.
This week, however, 18 former lords mayor of Cork signed a strongly-worded statement opposing the merger.
In their statement, they said it was 'preposterous' and 'the idea that Cork city should be divested of its essential powers to self-govern, to run its own affairs, to set its own budget, and to strategise for the future, is an extraordinary position.'
They also criticised Cork County Council for opposing the city's expansion, which would be the first in 50 years.
'It has used every stratagem to obstruct the development of the city to a scale commensurate with its position as Ireland's second city.'