CORK City's official website, www.cork.ie, was launched last week at Cork City Hall.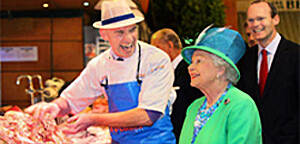 By Connor Lynch
CORK City's official website, www.cork.ie, was launched last week at Cork City Hall. The new site is Cork's dedicated portal for tourism and is one of many new initiatives that were unveiled by chief executive of Cork City Council, Ann Doherty. It is aimed at helping Cork businesses to promote visitor attractions in Cork.
Embracing modern technology was a theme of the event, and many of the new initiatives are based on utilising technology to make Cork a more attractive tourist destination. For example, the city's free wi-fi scheme moved into its second phase on the night.
The improved service allows for data mining, which gives the city new ways to inform tourists about what Cork offers by asking users if they would like to receive more information about Cork.
The free wi-fi, provided by BitBuzz, has been available since 2013 on Patrick St, the Grand Parade, Paul St and the Boardwalk. The Council is looking at the feasibility of free wi-fi for Emmet Place, Oliver Plunkett St, Fitzgerald's Park and McCurtain St.
In addition, the City Council is funding innovative touchscreen technology which converts ordinary windows into interactive information panels for tourists – a first in this country.
The panels will be placed in commercial businesses and tourist areas, and the Council has agreed to support locations that host these new information kiosks.
The information displayed will be fed from the Cork.ie website.
Also announced on the night was an exciting new partnership between Cork and the city of Bordeaux, in the Gironde region of France.