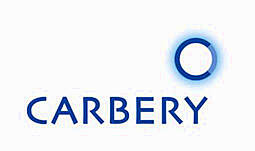 CARBERY Group, the West Cork-based manufacturer of value-added ingredients, flavours and cheese, has reported that operating profit before exceptional items for 2014 fell from €13.2m in 2013 to €12.7m.
Turnover for 2014 was broadly in line with the previous year, at €316.6m, down from 2013's €318.2m.
The company says the results were against the backdrop of a significant decline in dairy markets during the year, and the continuing payment of strong milk prices to suppliers.
During 2014 group capital expenditure amounted to €14.7m, including investment in Carbery's cheese processing facilities in Ballineen, Co Cork, to facilitate post-quota expansion.
The group's net debt position at 31 December was reduced by 14% to €34.5m (from €40.3m in 2013).
Group CEO Dan MacSweeney said that despite adverse market conditions, Carbery maintained its commitment to paying an industry-leading milk price to its suppliers. Carbery's earnings before interest, tax, depreciation and amortisation (EBITDA), and before exceptional items, increased by 1.9% to €27.2m in 2014.
An exceptional credit of €13.4m reported in the 2014 accounts comprises an exceptional €14.7m which was a non-cash gain in 2014 related to the changes to the company's defined benefit pension scheme and an exceptional charge of €1.3m related to the consolidation of its UK flavour manufacturing activities.
Carbery's Irish business had a good year in 2014, although cheese pricing lagged the rise in pricing of other dairy commodities during the early part of the year. During 2014 Carbery continued to grow its added value cheese business, working closely with the Irish Dairy Board (IDB) to increase added value sales through the Pilgrims Choice brand in the UK and through the Dubliner brand in the USA and other selected markets.
In the latter part of 2014, Carbery installed its new Cheese Vat system which was successfully commissioned and fully operational in February.
The €7m investment is an important investment for the future, says Carbery, as its cheese output will increase as milk supplies grow following the removal of quotas.