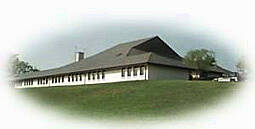 By Siobhan Cronin
THE axing of a route from Cork Airport to Nice in France has meant students from a West Cork school are now travelling by bus through the night, for their annual exchange programme.
The programme, which was established ten years ago, between Schull Community College and College La Sine, came about as a direct result of the flights from Cork to Nice. But in October of last year, the school was informed that the Cork to Nice spring/summer route had been suspended.
It has meant that students have to travel by bus to Dublin, a journey of almost five hours each way, to make the flight to Nice.
'Last October we became aware that the Cork to Nice flight for Spring/Summer 2015 had been suspended. Obviously it was disappointing and inconvenient,' Schull Community College principal Brendan Drinan said this week.
'The exchange programme between Schull Community College and College La Sine has been in place since 2005 and the direct flight between Cork and Nice was a key factor in setting up the exchange,' he explained.
'Our partnership with the school near Nice is well established and we were determined that it would continue, despite the suspension of the direct flight.'
Mr Drinan said that this year the group travelled by bus, through the night, for an early morning flight to Nice from Dublin. 'The French group will face the same journey when they return for a week in May,' he pointed out.
'While tiring for the students, and more expensive, it will not deter Schull Community College from continuing with what has become a highlight of the school calendar each year,' Mr Drinan pledged.
And he added that the flight would 'hopefully' be reinstated 'in the near future'.
However, a Cork Airport spokesperson appeared to pour cold water on those hopes this week, when he told The Southern Star: 'The cancellation of the Cork Nice route was a commercial decision taken by Aer Lingus. We are continuously working with all of our airline partners to develop new routes from Cork to ensure we offer the best network of destinations to and from the region.'
Meanwhile, at a meeting in Cork this week, Airport chief executive Niall MacCarthy said the airport's €113m debt was a 'red herring' – implying a debt write-down would not solve the issues at the airport.
'The debt owed is being fully serviced by the DAA and sits on its balance sheet. It has absolutely no impact on the day-to-day operations at Cork Airport and doesn't affect what we charge airlines,' a statement added. 'Our charges, which are very competitive, are based on recovering our operational costs. In fact, we don't charge airlines for new routes in year one and airlines will only begin to pay the full charges in year six.'
It was also reported that Mr MacCarthy said the 'Save Cork Airport' Facebook page was 'hugely unhelpful'.