Southern Star June 28 2014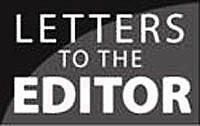 SIR – Dr Kevin McCarthy (Letters, June 13th) – ever the inveterate supporter of Israel – takes me to task for exposing the plight of nearly 7,000 Palestinians who face eviction from their homes in the Israeli-occupied West Bank of Palestine. His letter is a classic smokescreen. Ignoring the issue I raised concerning the plight of 46 villages, he launches instead into a detailed account of legal interventions surrounding the fate of yet another Palestinian village, Sussiya.
The impression he strives to give is that Palestinians are quite fortunate to be occupied by what he calls 'the Middle East's only liberal democracy' and that those facing mass eviction might take consolation from the fact that their removals would be all nice and proper according to Israeli law. In the meantime, the plight of the 46 villages remains critical.
I am glad to see, since my last letter to you, that three members of our own Oireachtas, Derek Nolan, Anthony Lawlor and Averil Power, have all publicly declared that the Irish Government should call on Israel to immediately cease all demolitions, evictions and Israeli-organised colonisation on Palestinian land. It is now up to our Minister for Foreign Affairs Charlie Flanagan to step up to the mark and support this declaration publicly and clearly.
Plantations have been a terrible feature of our own past. It is fitting, therefore, that Irish politicians should be to the fore in ensuring that they do not become a lasting scar in the history of other defenceless peoples.
Charles Hayes,
East Ferry,
Midleton.