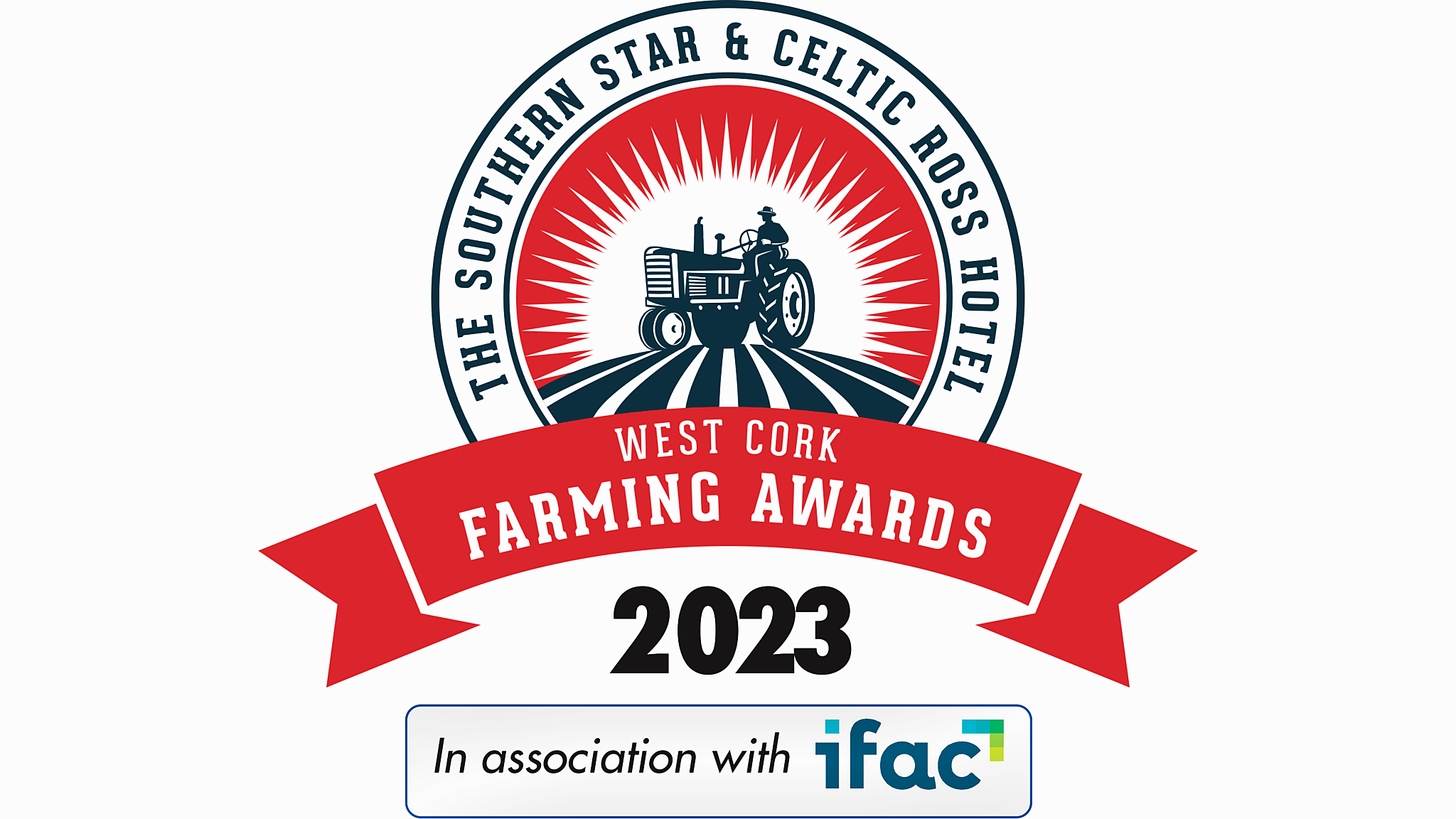 The Southern Star and Celtic Ross Hotel West Cork Farming Awards winner for May is Katie Shanahan from Leap. An obvious choice for the awards panel, she's a powerhouse on both the local and national agricultural scene.
WHEN she's not working on her family farm in Leap, Katie Shanahan is either teaching Irish dancing, recording segments for the agri TV show she presents, or studying for her masters in marketing.
The 27-year-old is also preparing to build her first house ahead of her wedding next summer, is PRO for Kilmeen Macra and is looking forward to representing the Carbery division in the Queen of the Land next November.
'That's like the farming world's Rose of Tralee!' she laughs.
In between all that she documents life on her family farm across TikTok and Instagram where she's motivated to show young girls – and boys – the opportunities that exist to pursue careers in agriculture.
It's not surprising then, that the awards panel in this year's West Cork Farming Awards deemed Katie a very worthy choice to win May's award. The 27-year-old studied Social Science in WIT and worked locally between the Brothers of Charity and CoAction, where she still helps out. After completing her green cert in the Agricultural College in Darrara, the ambitious young woman embarked on a masters in management and marketing in UCC last September.
Katie is the newly appointed content marketing executive for Herdwatch having done a graduate work placement with the company, and will complete her thesis this summer.
'Farming is my big love. Growing up, helping out on the farm was just a given, and I loved getting the morning off school to go to the mart in Skibbereen with dad on Friday mornings,' she said.
Now she works part time on the family enterprise which comprises commercial cattle and sheep and also pedigree Charolais sheep, with her three brothers, and parents Raymond and Sheila, docu- menting it all on social media where her followers are growing all the time.
'I try to be as relatable as possible. I'm someone who loves Irish farming and I just want to promote it as much as possible,' she said. She constantly gets contacted by teenagers, male and female, looking for advice on how to get into farming, especially those who don't have a farm to take over, and she goes to great lengths to outline the different options that are out there.
Presenting Farming Now, a weekly TV programme focused on the agri business, equine and rural lifestyles, including farm safety, animal health and mart reports, has also opened her up to a whole new audience.
'It was out of my comfort zone initially but I'm really enjoying it,' she said.
Her fiancé is Pat Calnan from Glandore, a welder who works at the refinery in Midleton. 'It's really handy as he can fix just about anything I break on the farm!' she jokes. The couple have recently got planning permission to build on her home farm and are looking forward to tying the knot in Inchydoney next August.
Her other love is Irish dancing and she started with the Kiely Walsh Academy when she was just three, later teaching with them. 'I teach now with Newcestown Comhaltas and we won the best school at the recent county fleadh in Bandon,' she said proudly. She also used to be heavily involved in the trotting with her dad but now prefers eventing and hunting young sports horses.
She wasn't able to join the recent Macra march to Dublin to highlight challenges facing rural Ireland, due to work commitments, but she fully endorsed it. She honestly admits that if she didn't love farming and her family so much, and wasn't so deeply involved in her community, she would have emigrated by now.
'At this stage I probably know more people in Australia, New Zealand and Dubai than in Leap, Rosscarbery or Skibbereen. The costs associated with building are just huge, it's ridiculous, and more and more young farmers are getting turned off from entering the sector. There's just so much more involved, including paperwork, and it's harder to make a living.
'It used to be a job for life but now it's a case of having to get an off-farm job as well. I feel strongly that farmers deserve more security as well as respect,' she said.
Regarding climate challenges, she feels farmers are doing all that's asked of them, but policy makers keep pushing for more and more. 'It's just too easy to target cows and farmers,' she feels.
Katie said she's thrilled to win May's farming award. 'My initial thought was that there had to be a mistake! It's more usual to see farmers with bigger enterprises nominated for awards but I'm proud to be recognised as a young female farmer working to promote the sector.'
We have to ask ... how does she do it all?
'By not sleeping very much! Pat is fantastic and without him I'd be absolutely lost. My mum is also a great support. She's never idle and I get my drive and attitude from her,' she said.
Ludgate Hub – Why we support West Cork farming
THE farming sector is crucial to our everyday lives in West Cork, growing and producing high quality foods along with creating employment opportunities throughout the region. This resonates strongly with Ludgate's ambition of job enablement through championing local enterprises.
This year Ludgate is continuing our support of the West Cork Farming Awards as part of our ongoing role in nurturing the agriculture sector in West Cork. Elevating agritech, digitalisation and building relationships within the West Cork agri space has been a mission of our agri cluster since its inception in 2017.
We run an annual agritech day where industry experts including local farmers discuss the challenges and opportunities facing farmers. Last year we were delighted to include a Farm of the Future ideation day with AgTech UCD and MTU Kerry held at Carbery's Farm Zero C in Shinagh.
The day was a huge success with students, academics and industry working together to create solutions for farming challenges.
We are excited to sponsor this month's West Cork Farming Award. A huge congratulations to Katie on this well-deserved win. Katie has been inspirational in showing young people that opportunities exist to pursue careers in agriculture.
She has also showcased the ups and downs of being a farmer in her highly entertaining online content.
If you're interested in finding out about the range of programmes and supports we offer here at The Ludgate Hub, Skibbereen please contact us on [email protected]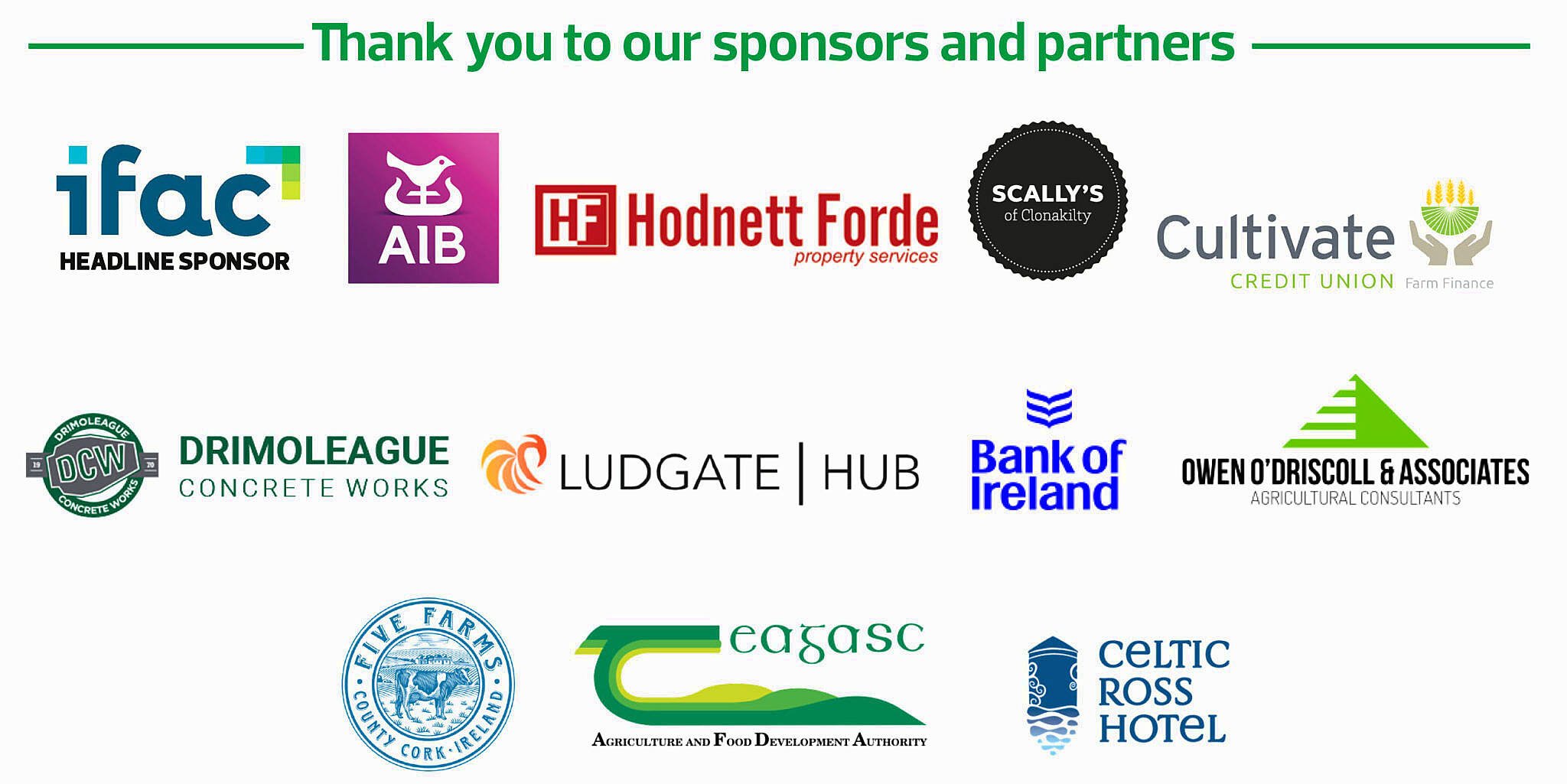 Know somebody deserving of a West Cork Farming Award?
Monthly award winners could be a farmer, someone working in agri-business, agri-entrepreneurship, a farming organisation or even someone involved in education or research and development. The awards panel will be looking for examples of great work, innovation and overall contribution to West Cork farming and agricultural life.
If you would like to suggest someone to be considered for a monthly farming award, please contact us by email on [email protected] or call 028 21200