Not only is Bandon AC striker Brendan Cullen (23) the most fanatical Crystal Palace supporter in West Cork, but he also met the great Chris Kamara on a visit to watch the Eagles win. It doesn't get much better ...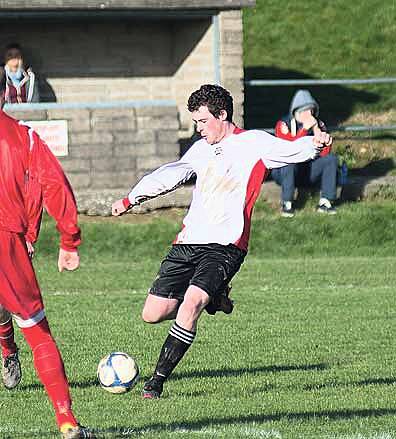 Rate yourself on a scale of 1 to 10 on how funny you are? 8.
Highlight of your sporting career? Being apart of the Bandon AFC senior team that was promoted to the Munster Senior League Premier Division in 2013 for the first time ever.
Most dialled number on your phone? Alana Buckley.
What's your karaoke song? Mr Brightside.
Tell us an interesting fact about yourself? I'm 23 and I'm going as grey as a badger.
Best-ever holiday? Trip to Croyden to watch Crystal Palace against Stoke. Palace won 1-0. Met Chris Kamara (pictured). Great memories.
If you won the lotto what would you buy first? I'd get an astroturf training pitch in Bandon AFC – it's badly needed.
Separated at birth, who's your celebrity twin double? Tom Hardy.
What's your favourite word? Eaglessssss.
If you could change any part of you what would it be? My left foot.
Your most treasured item of clothing? Signed Crystal Palace jerseys.
Favourite cartoon? Pokemon.
If I was an animal then I would be an … eagle.
What question would you liked to have been asked in this interview? What's my own 1 to11 (fantasy football team?