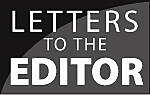 SIR – In his apologia for the Israeli state (April 4th) Dr Kevin McCarthy makes three unsustainable claims: that Theodore Herzl, Zionism's founding father, was a model democrat; that his vision of an egalitarian democracy is thriving in Israel; and that the state was not founded on ethnic cleansing of Palestinians.
Inspired by the exploits of Cecil Rhodes – the epitome of colonial racism – Herzl was an urban intellectual who despised all lesser breeds, not least his co-religionists in the Yiddish-speaking villages of eastern Europe. His diaries (as opposed to his carefully-crafted public statements) show clearly that he expected the mere natives of Palestine to be expelled, by force if necessary, from any land required by Zionists.
One example suffices to demolish the image of Israel as an egalitarian state – the so-called 'Marriage Law' of 2003. This was denounced as an attack on the human rights of Palestinian citizens by no less an authority than Israel's Chief Justice.
Dr McCarthy claims that historian Ilan Pappé's analysis of the 1948 ethnic cleansing has been 'discredited'. On the contrary, his most prominent critic, Benny Morris, has been forced to admit its reality, when his own researcher confirmed the destruction of over 400 Palestinian towns and villages, with a massacre of the inhabitants in at least 24 places. Morris is an avowed Zionist of increasingly extreme views; he now justifies the crime on the grounds that it was not premeditated, it was necessary for Israel's establishment, and it was better than thoroughgoing genocide. That appears to encapsulate Zionist logic and morality.
Dr McCarthy is free to persuade himself that Zionist fundamentalism is not increasingly dominant in Israel. (One is reminded of Weimar Germany, a functioning democracy whose citizens voted Hitler into power, with fateful consequences). But when he denies the Nakba – the Palestinians' Great Catastrophe – he stations himself in the moral company of those who deny the Holocaust.
S O'Mahony,
Guteennakilla,
Ballydehob.