A 100-year-old autograph book containing entries from men in Bere Island's internment camp and compiled by a Cumann na mBan member gives a fascinating insight into that period of local history
THE history of Bere Island's internment camp has been recounted through entries in a new autograph book compiled by a member of Cumman na mBan.
Bere Island Internment Camp 1921 – Nora O'Neill's Autograph Book by Ted O'Sullivan was launched recently at an event hosted by the Beara Historical Society.
An internment camp was in operation on Bere Island during 1921, and those interned were a diverse group of men comprising of poets, writers, intellectuals and committed War of Independence volunteers. They included Professor Alfred O'Rahilly, Peadar Ó hAnnracháin, Dr Jim Ryan and Pádraig Ó Siochfhradha (An Seabhac).
Support for, and contact with the internees fell to the women of the local Cumann na mBan one of whom was Nora O'Neill, a captain and founding member of the Castletownbere company.
Nora, together with members of the Bere Island company assisted internees and their families by overseeing the Irish Volunteers dependants fund, and organising weekly concerts for the internees.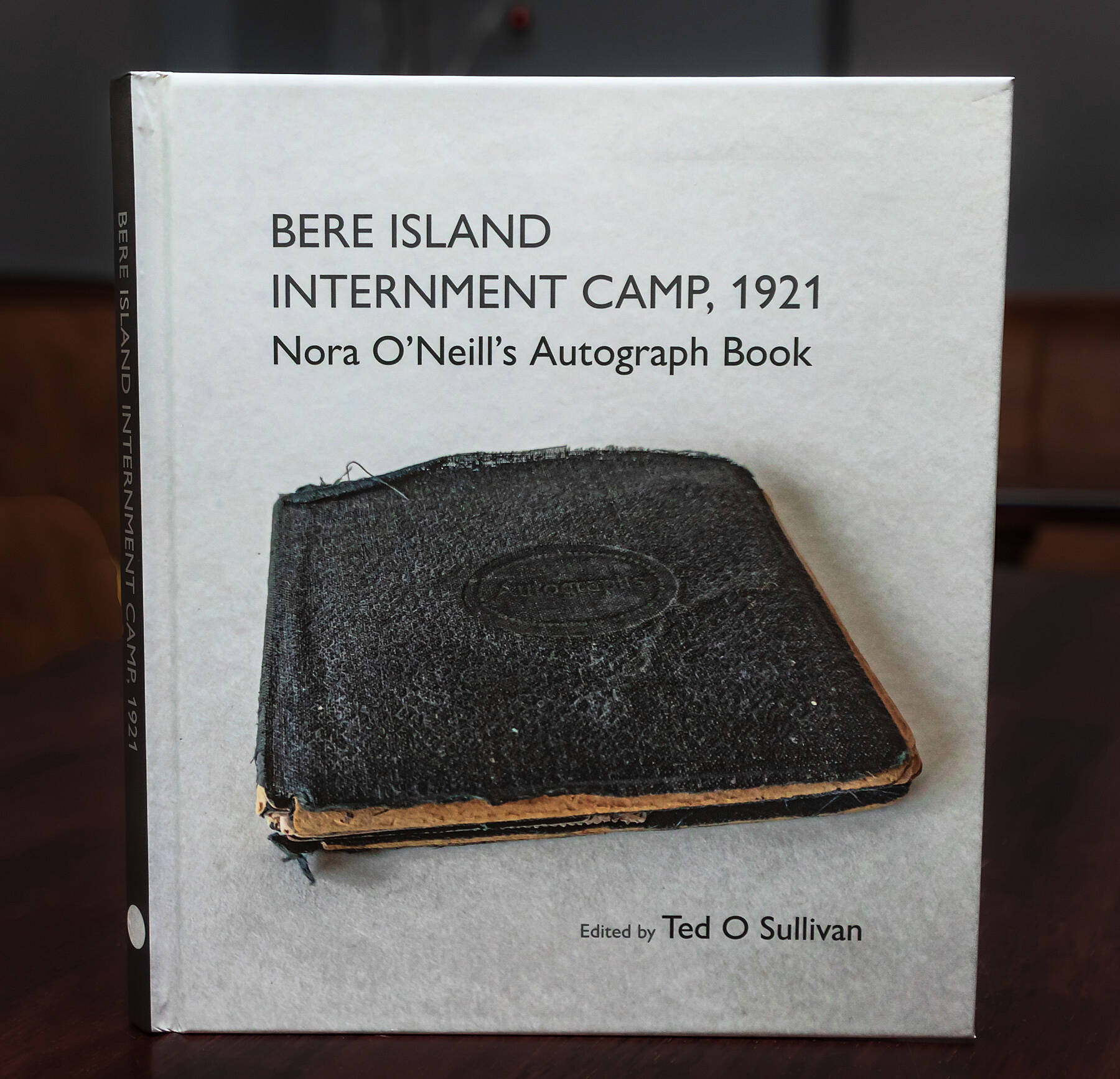 It was at these weekly concerts that she asked the internees to write in an autograph book. There are a number of such books in existence, from internment camps throughout Ireland at that time, however, author Ted O'Sullivan said to his knowledge this is the only such book compiled by a woman.
'The autograph book itself is a beautiful artefact, it's over 100 years old, and the challenge was to find a way to document both Nora's role, and the lives of the men who wrote in it,' he said.
Ted's book features short biographical sketches of each autograph writer, along with a biographical sketch of Nora O'Neill and her role in the War of Independence.
'When she was alive Nora kept her head down, the Civil War, she said was savage, she wouldn't talk about it, but said it was for the next generation to tell her story,' he said.
The Bere Island internment camp closed in December 1921.
Nora O'Neill emigrated to the USA where she married Jim O'Sullivan from Bere Island, the couple later returned to live in Castletownbere. Nora died in October 1972 and left her autograph book to her nephew Fr Sean O'Shea who in turn passed them onto a niece Nessa who was keen for Nora's story to be known and made it available to Ted.
• The book, priced €20, was produced with support from Cork County Council and is on sale in a number of outlets throughout West Cork and online from the Bere Island Heritage Centre by contacting 027 75956.