Maeve McCarthy, director of Charles McCarthy Estate Agents in Skibbereen shares her top tips for selling a property
THE largest financial decision anyone usually makes in their life is the buying and selling of their home. This is an emotional time in anyone's life and one in which your estate agent can guide and advise you to keep this process as painless as possible. Usually you can break this down to three areas:
- Pre Sale: Getting organised to get your property on the market
- For Sale: Appointing a sales agent and having your property listed
- Post Sale: Once sale is agreed and managing the pitfalls that can happen at this stage
Pre Sale
Work done at this stage significantly increases a successful sales outcome. You can't do anything about the purchaser, but you can ensure any potential delays will not be from your end.
1. Organise your paperwork
Check where your title deeds are located. If you have a mortgage they are usually retained by your financial institution and in my experience it can take up to six weeks for banks to find.
2. Appoint a Solicitor
You need to do this as early as possible to see that all your title documents are in order. Gather all your property tax paperwork to give to your solicitor including receipts for property tax, household charge and non-principal private residence charge if the property is not your family home.
If there's a septic tank on your property, this will also need to be registered with protectourwater.ie. Finally get your Building Energy Rating certificate completed and this will be valid for 10 years.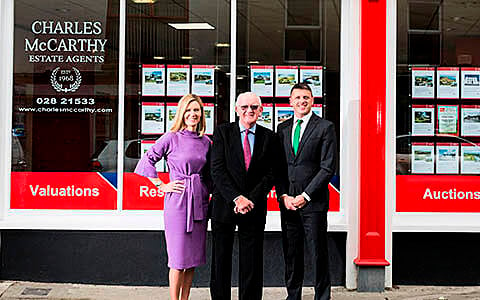 For Sale
1. Appoint an Estate Agent
This is not about going with the cheapest or most expensive out there. This is about making an informed choice. Inform yourself what houses are generally making in the area. The property price register will give you a good indication and is at www.psr.ie.
2. Clean, Clean, Clean
In my experience most purchasers make their mind up before they even get out of their car. Research shows that you have eight seconds to make that first impression. So do the repairs you always meant to do and make the house as clutter free as possible.
Post-Sale
1. You have a buyer, now what?
Once your agent has agreed a sale price that you accept, a booking deposit will be secured from the buyer. This is a good faith refundable payment made by the purchaser to show their intent and to take the house off the market.
This is where all the work you did at pre-sale stage comes to fruition and your solicitor should be able to issue contracts in an expedient manner. The purchasers will require their engineer to inspect your property though this should not raise any issues you are unaware of if you have done your due diligence.
The sale is not legally binding until contracts are signed by both the purchaser and seller and exchanged.
When contracts are being signed a closing date will be agreed and this is the date you have to be out of the house by and the purchaser has to have paid in full.
For more information about buying or selling your home contact Maeve on 028 21533 or visit www.charlesmccarthy.com