Southern Star June 28 2015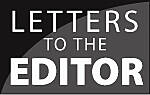 SIR – Pope Francis's Encyclical on ecology, 'Laudato Si,' should mark a turning point in the global response to environmental justice, and particularly climate change. This Encyclical is one of the most significant Church documents in a generation.
It is a powerful wake-up call to a world sleepwalking into disaster. Pope Francis has clearly aligned the Catholic Church with calls for urgent political action to reduce carbon emissions and set the world on the path to a sustainable future.
Trócaire is dealing with the consequences of climate change on a daily basis. Drought, flooding, storms and forced migration are all on the rise. Although we are insulated from the worst impacts in Ireland, we must not forget that hundreds of millions of people around the world are struggling to survive in great part due to the changing climate.
In less than six months time, world leaders will meet in Paris at the UN Climate Summit. Pope Francis has added the voice of the global Catholic Church to the calls for agreement on a legally-binding framework to decarbonise our societies as a matter of urgency.
The science on climate change is already clear. Pope Francis has now clearly outlined the moral and spiritual arguments for taking action. This Encyclical tackles the lethargy that is felt by many people when faced with this most pressing of crises.
Pope Francis makes clear that everything is inter-connected. We are custodians of this planet and we have a clear moral obligation to ensure that everyone has access to its abundant resources, and that we hand it to future generations in a condition that is compatible with life.
Éamonn Meehan,
Executive Director,
Trócaire,
Maynooth,
Co Kildare.