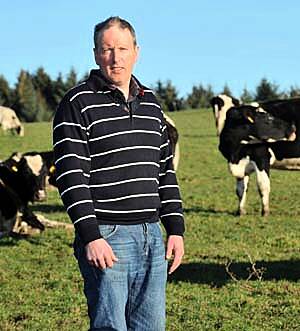 WHILE welcoming the announcement that a second tranche for applicants under the GLAS scheme will open in the early autumn, West Cork ICMSA chairperson, Tom Wilson, said that many farmers – particularly dairy farmers who previously participated in REPS – have simply walked away from it.
They believe that the GLAS scheme is not practical nor suitable for their farming enterprise and he noted that this should be a matter of great concern to the Department and the EU as well as being an issue that needs to be addressed before the second tranche commences.
'ICMSA is concerned that specific groups of farmers are effectively excluded from the scheme as the specifications, options and rules simply make it impossible for them to participate in the scheme while also trying to make a living from the farm. This is particularly true of farmers who are highly stocked or farming small acreages.
'In those cases, such farmers are totally dependent on farming for their income and it is disappointing that they are unable to see merit in participation in GLAS but the truth is, quite bluntly, that they just don't see the point at present,' he stated.
'If we're going to change that perception, then we need a clear and speedy review of the options available to such farmers and possibly small amendments to the specifications that could provide an impetus for such farmers to consider GLAS with the resultant benefit for the environment,' continued Mr Wilson.
'For example, and in relation to low-emission slurry spreading, instead of requiring farmers to spread 100% of the slurry by low emission means, if a lower figure was selected, then it would allow the farmer to spread a percentage in the traditional method where ground conditions were not being suitable for the heavier low emissions equipment.
'The 100% level is a very high requirement that is deterring farmers given the practical difficulties that can occur on farms on a day-to-day basis and some small flexibility would make the scheme much more attractive for farmers. Small amendments could have a big impact and they need to be considered,' said the West Cork ICMSA chairperson .
'It is hugely important and desirable that all groups of farmers get the opportunity to join GLAS and ICMSA believes that amendments are required to facilitate highly stocked farmers and farmers with small acreages with an interest in participating in the scheme. We are calling on the Minister for Agriculture, Food and Marine to recognise these difficulties and make the small changes that could make all the difference,' concluded Tom Wilson.